DIRTY – Ta·da's GROUP SHOW AT SUPERERMARKET ART FAIR
04.04.19 – 07.04.19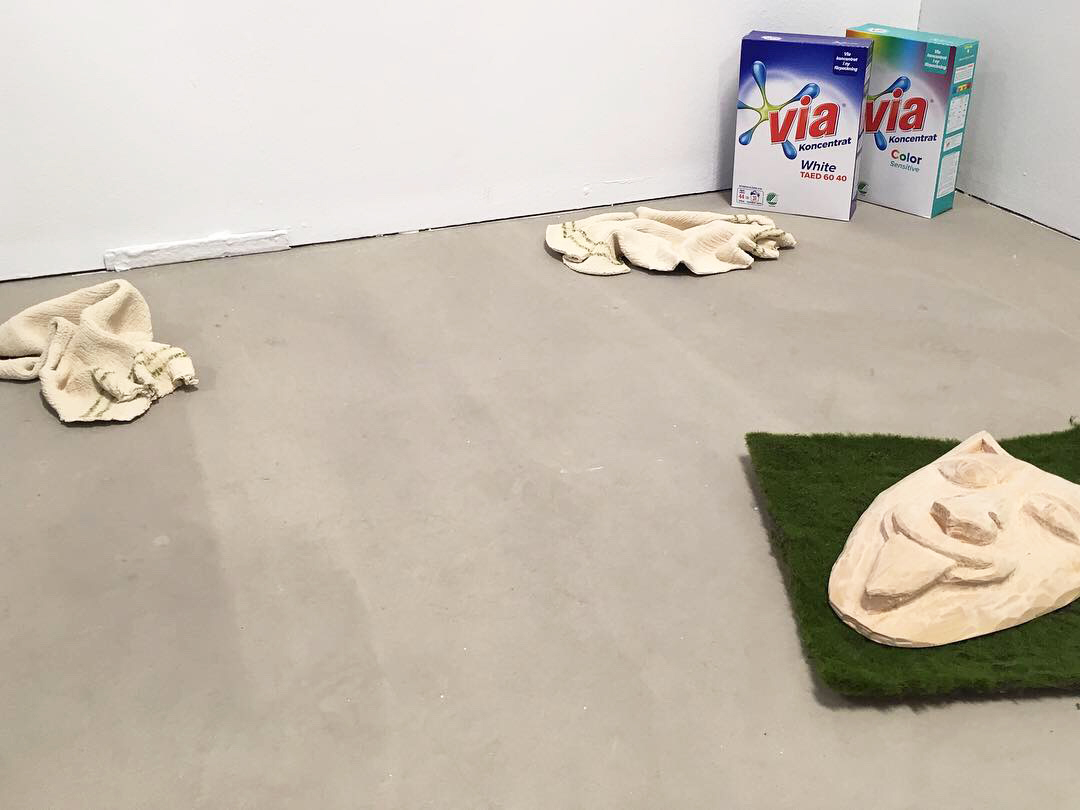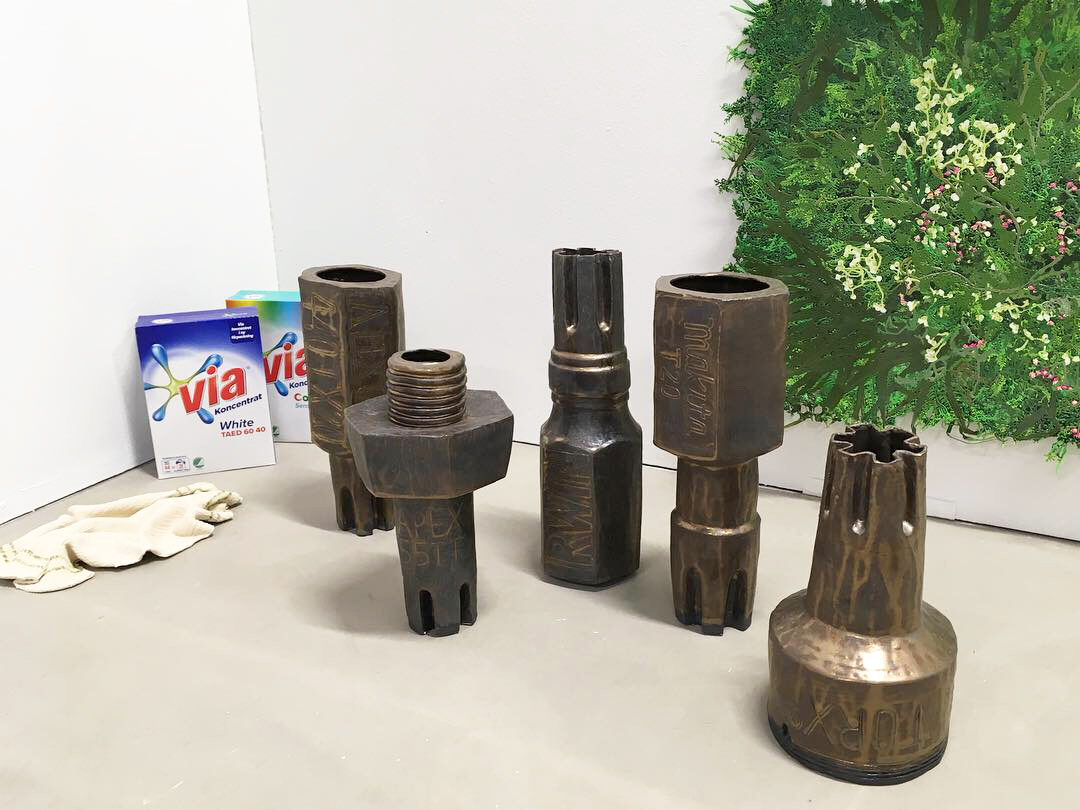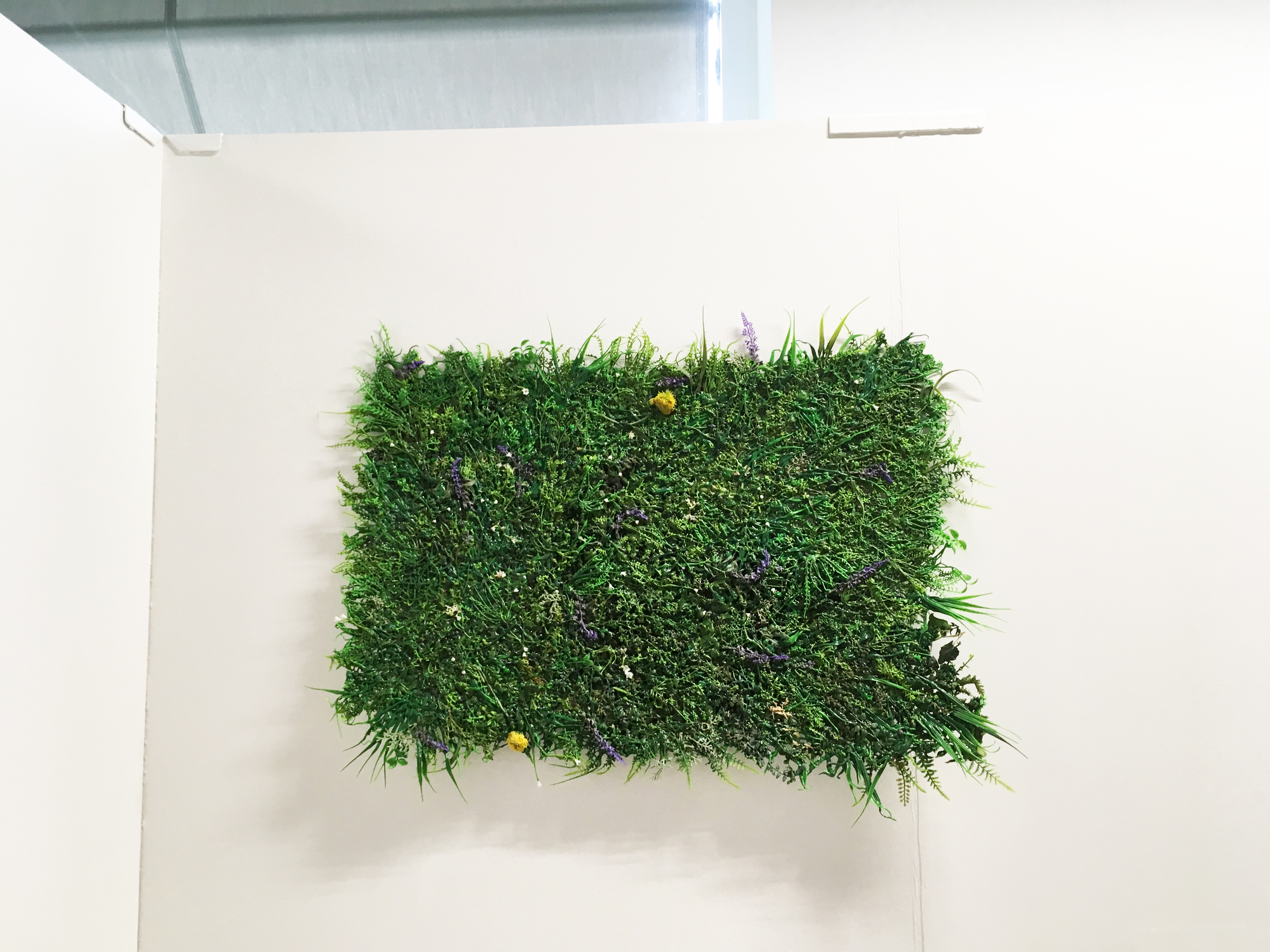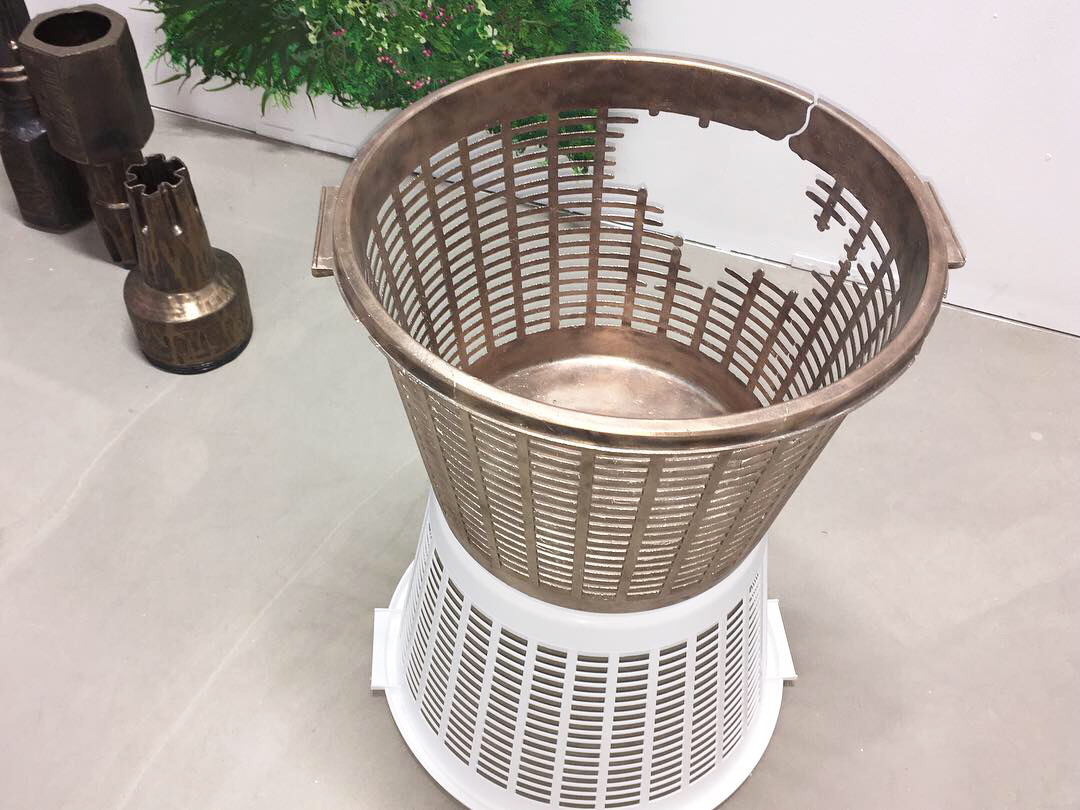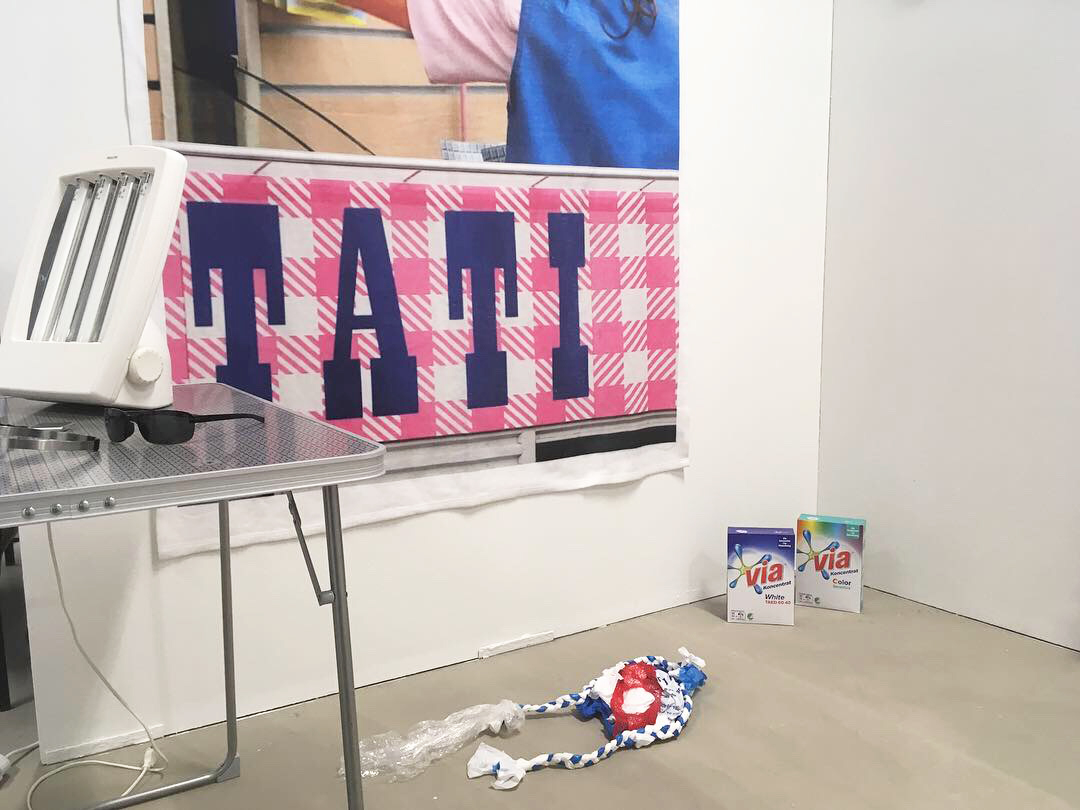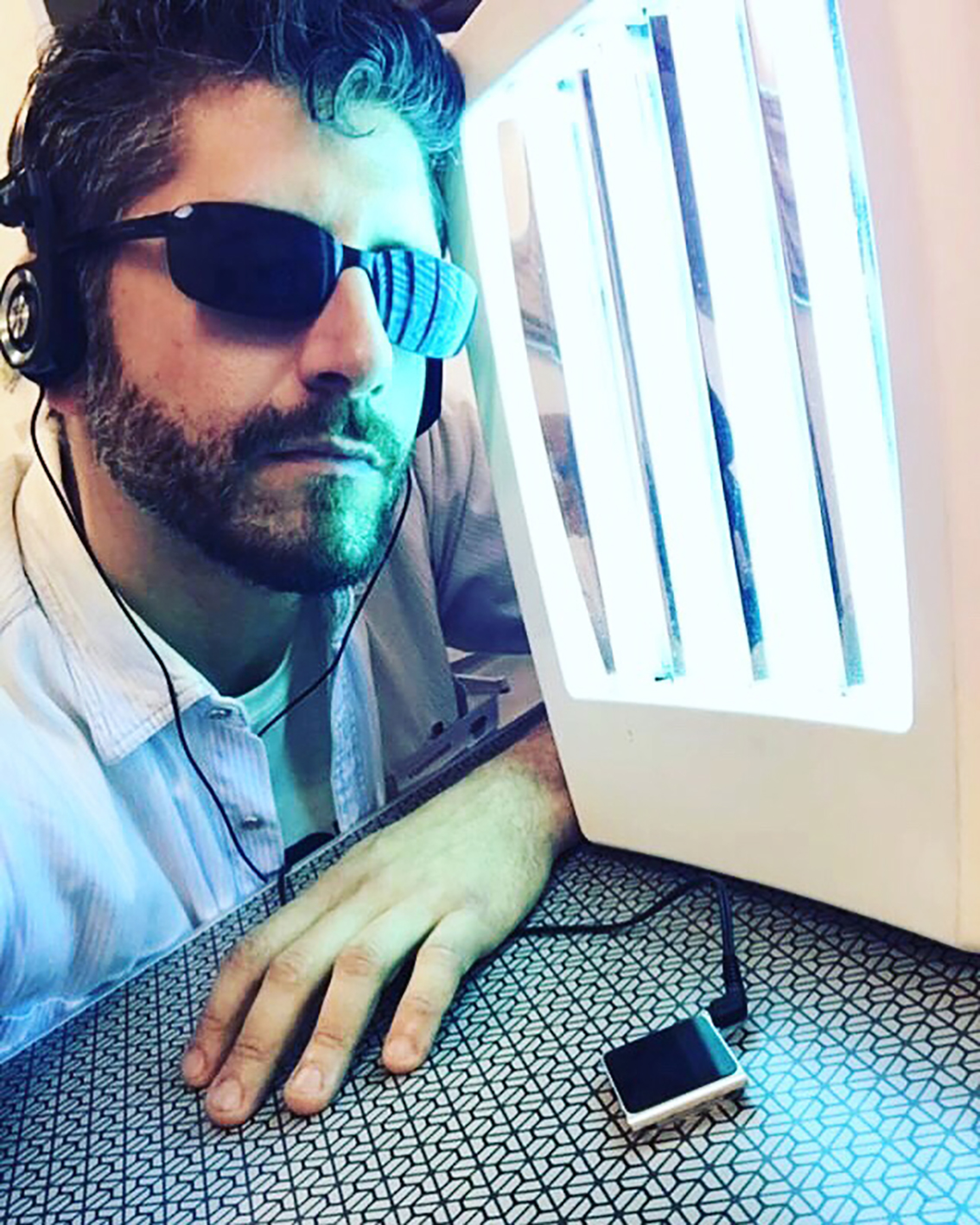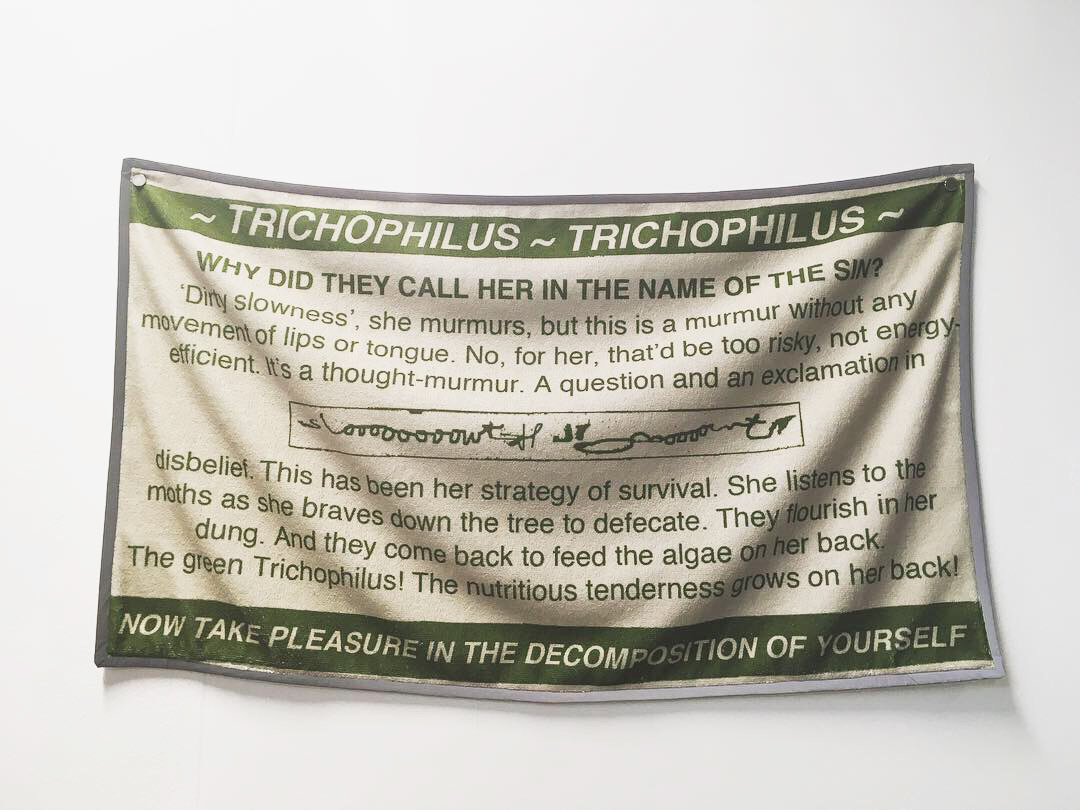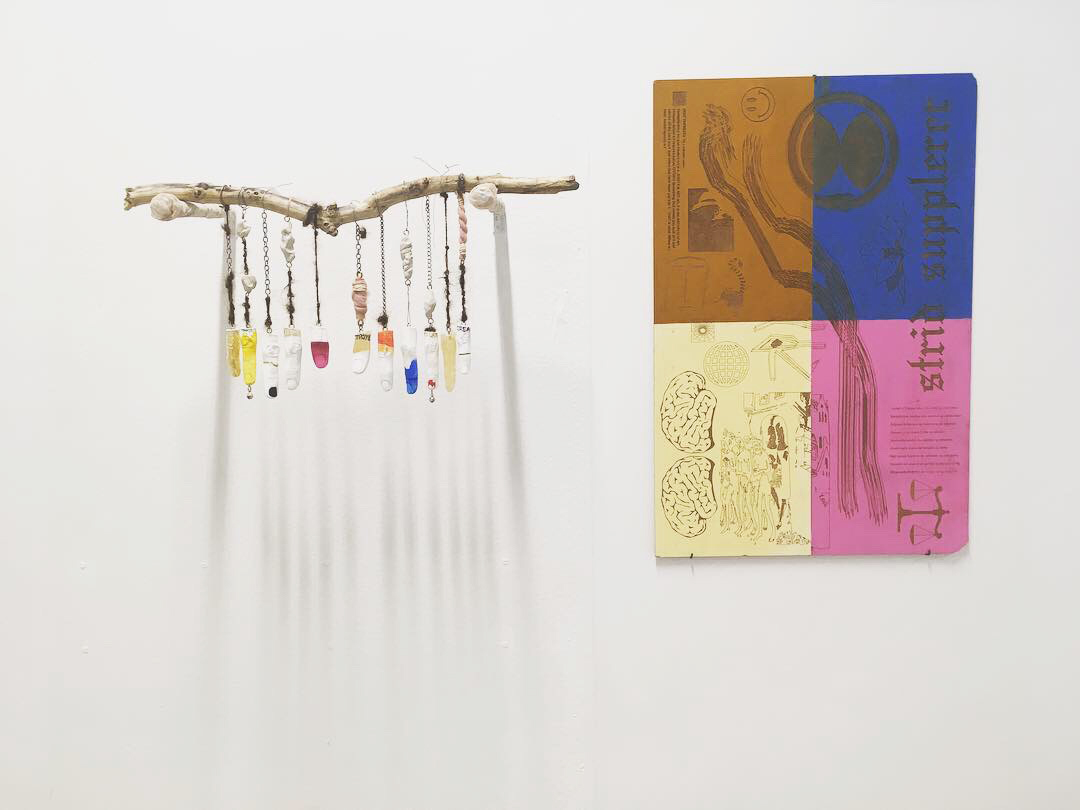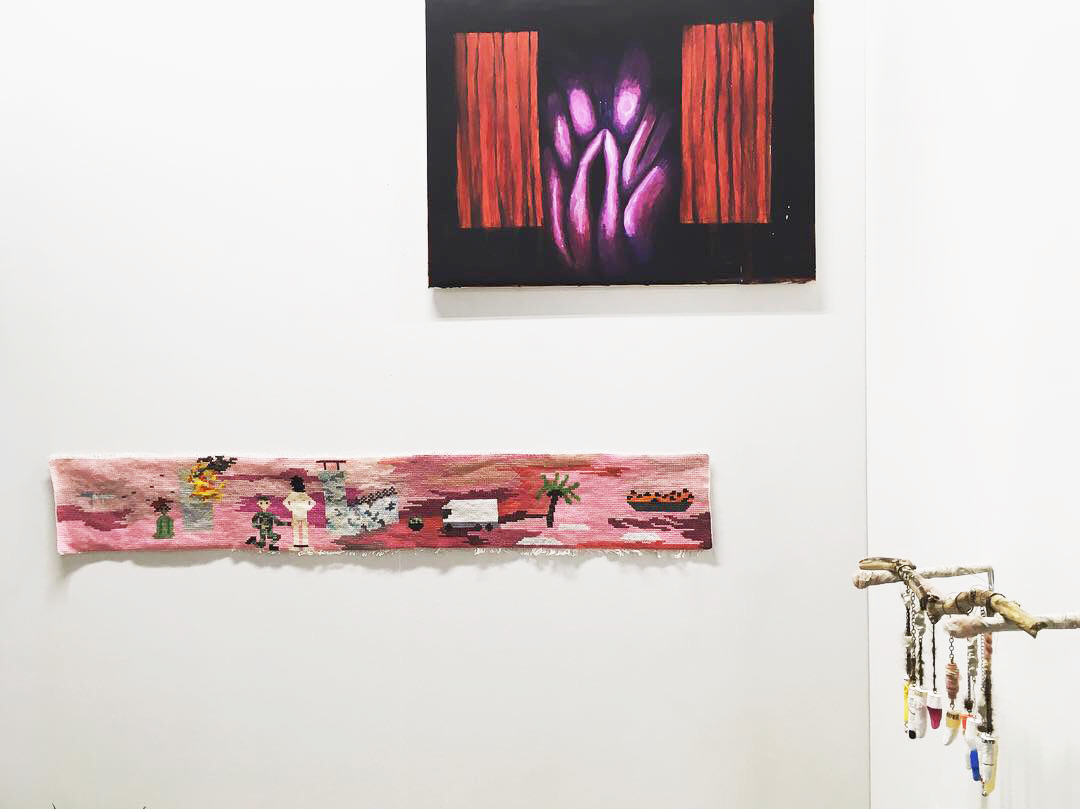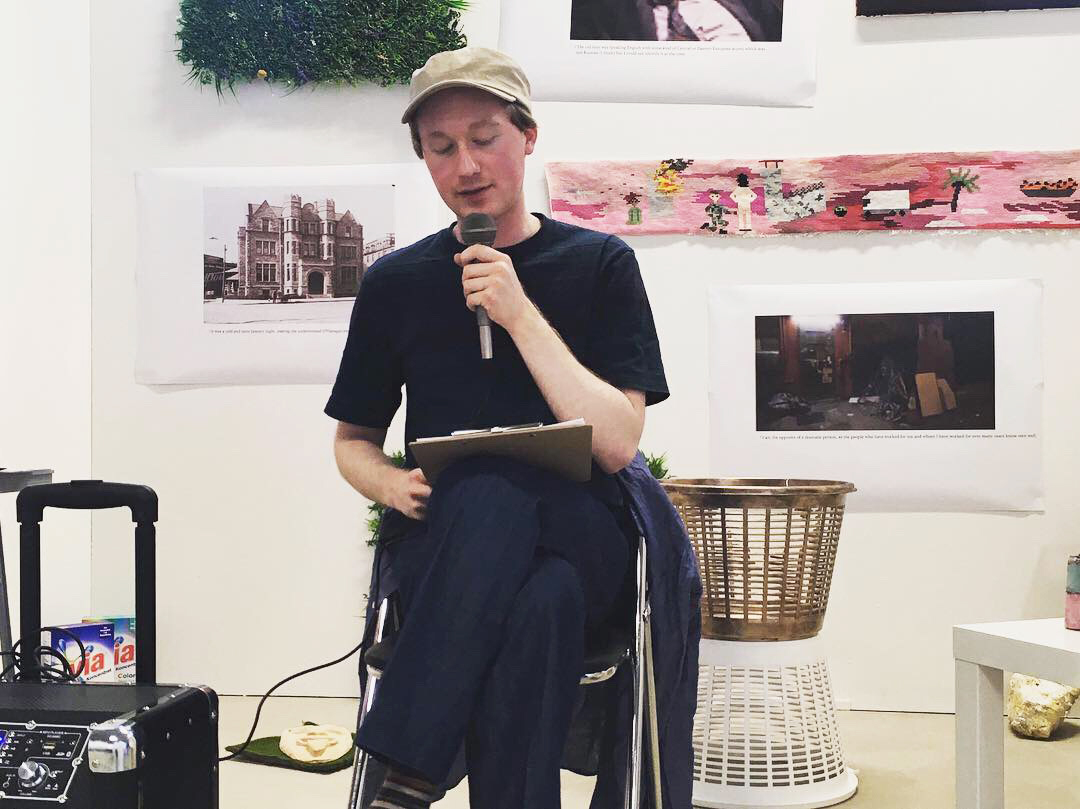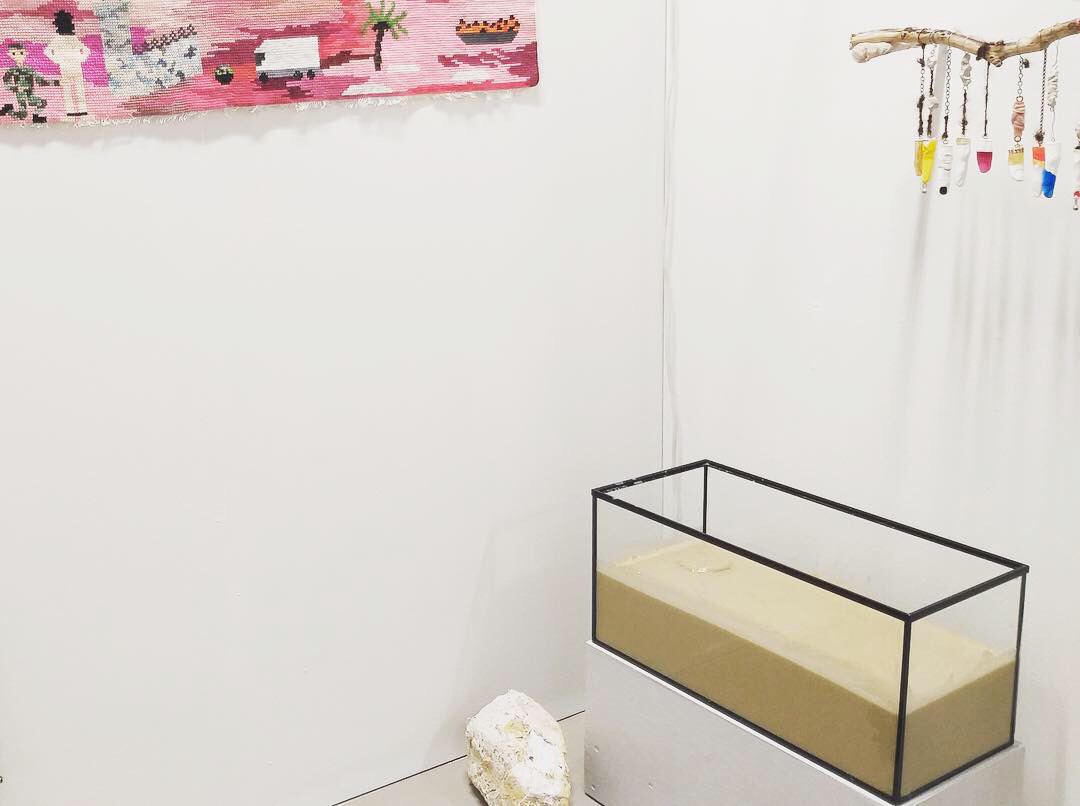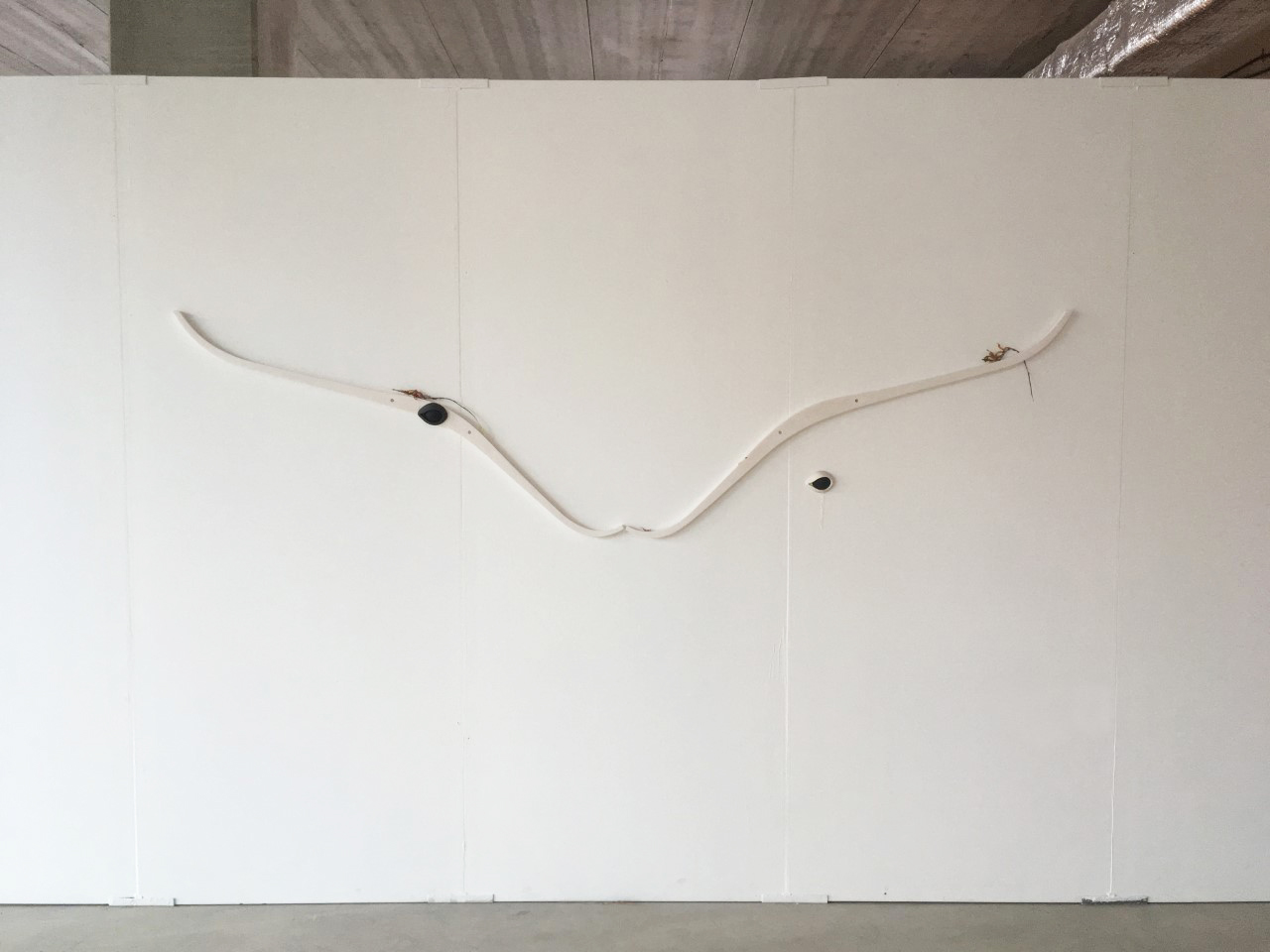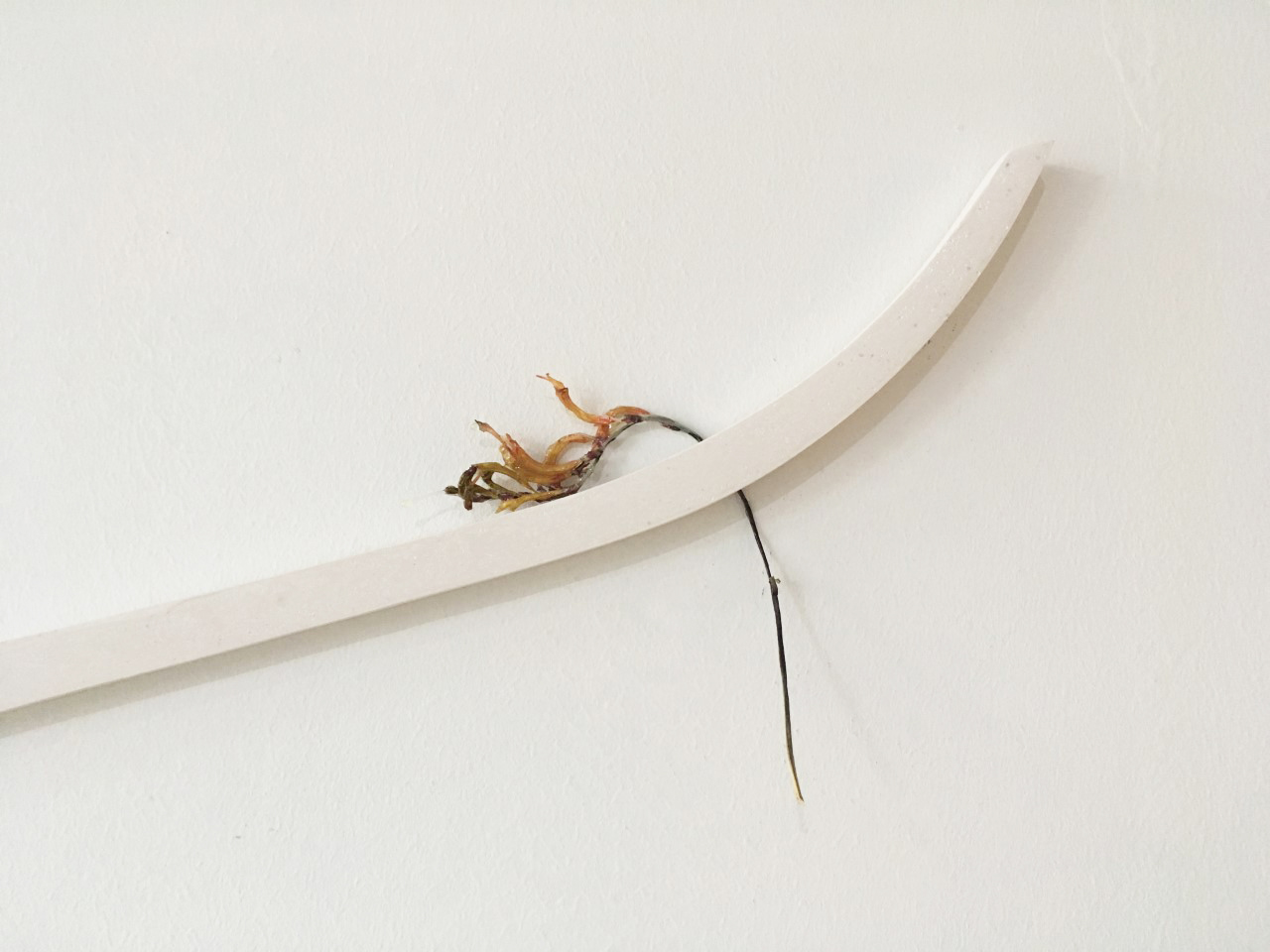 DIRTY
Ta·da participated in the Supermarket Stockholm Independent Art Fair, 2019. We did a group exhibition at Ta·da's stand and we asked 15 artists to create work relating to the overall Supermarket Art Fair 2019 theme which is: Temporary Moratorium: All Allowed? And to connect this back to our laundromat space Ta·da, we choose the subtheme, "Dirty" as approached in a broad sense.
We questioned a temporary prohibition anew. Dirty as a term can easily be frowned upon, something which can be tempting and edgy, but is not socially accepted. Dirty can be interpreted in many ways such as dirty money, dirty tricks, dirty thoughts, dirty old man, dirty politics, a pile of dirty underwear in the corner etc. The theme "Dirty" inspired the artists to touch upon different diverse and challenging subject matters in their work and our hope was initiate interesting dialogues between the works as well as discussions within and around the Ta·da stand. The Dirty group show was curated, so it featured 2D, 3D, and performance in order to create at shifting dynamics during the Art Fair.
The participating artists:
Gabriel Botthttps://www.instagram.com/gabriel.bott/
Martin Essemannwww.martinessemann.weebly.com
Rikke Goldbechwww.goldbech.dk
Inger Sif Heeschenwww.ingerheeschen.com
Anna Kristine Holmbergwww.anna-maginer.blogspot.dk
Theodor Præst Nymark Jensenwww.theodornymark.com
Anne-Louise Knudsenwww.annelouiseknudsen.com
Anne Langgaardwww.annelanggaard.com
Kim Laybournwww.kimlaybourn.dk
Yoojin Leewww.nijooy.com
Kirstine Lundwww.kirstinelund.net
Clara Black Starckwww.clarastarck.com
Giorgos Tsiongas & Alex Murrayhttps://sunbaker.zone
Anders Werdelinwww.anderswerdelin.dk
Ta·da was very grateful that the project was kindly supported by Nordic Culture Point.