HARD-CORE
22.07.18 – 23.08.18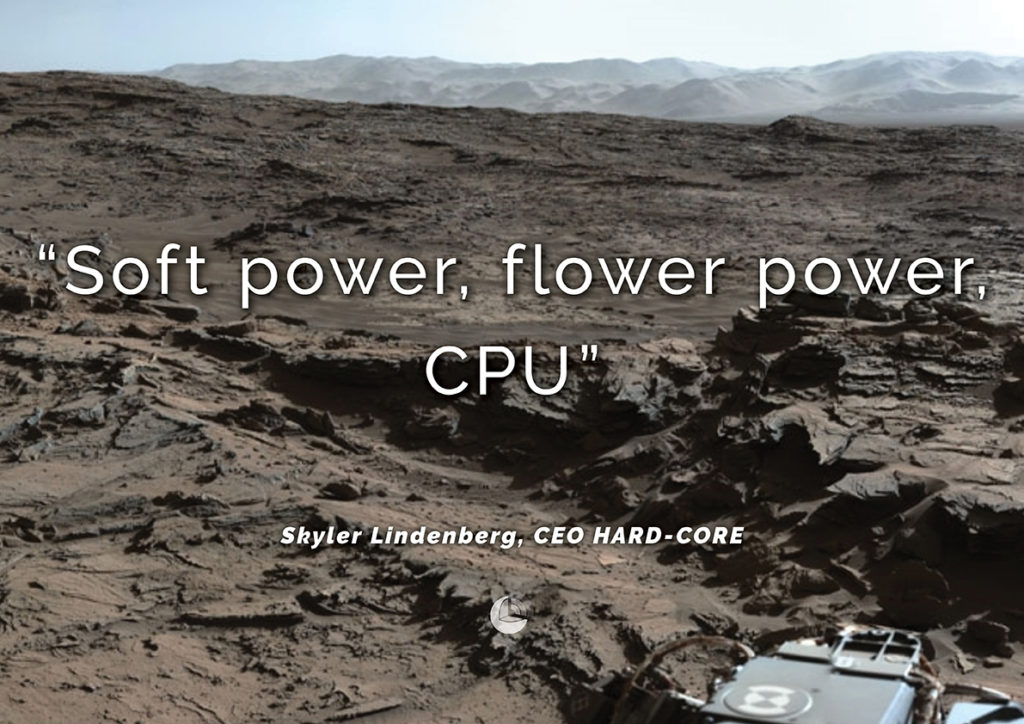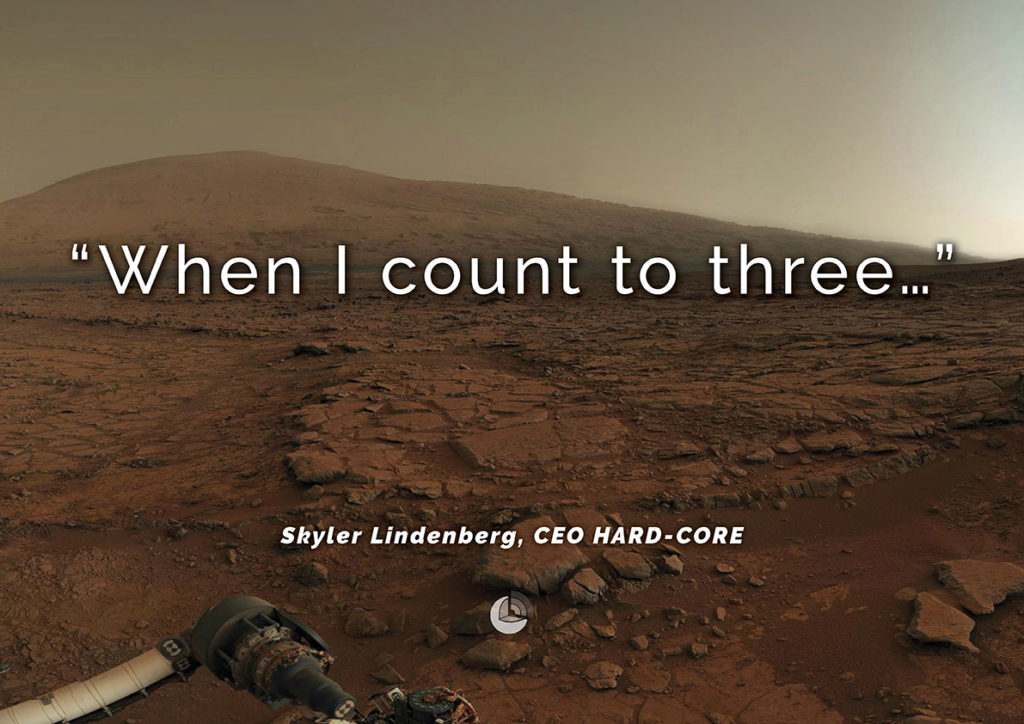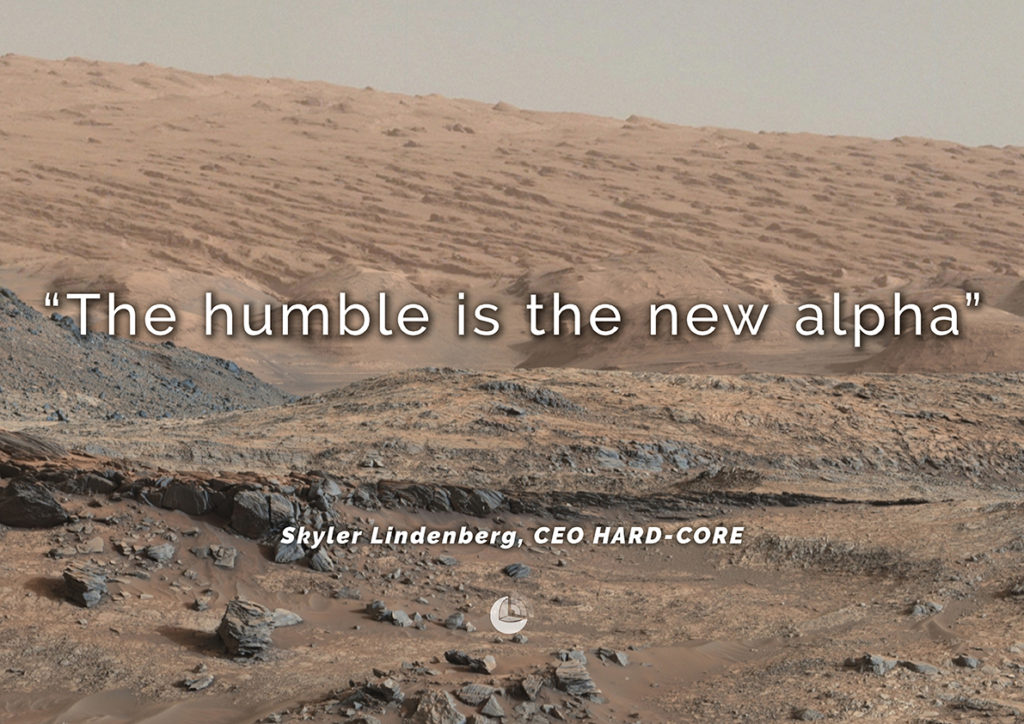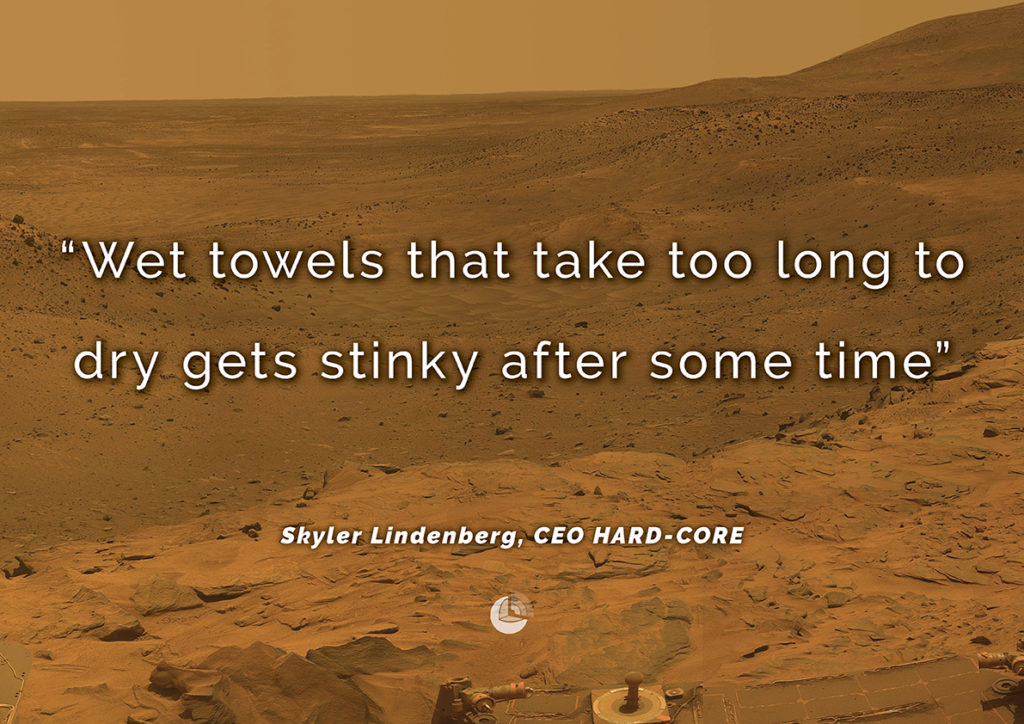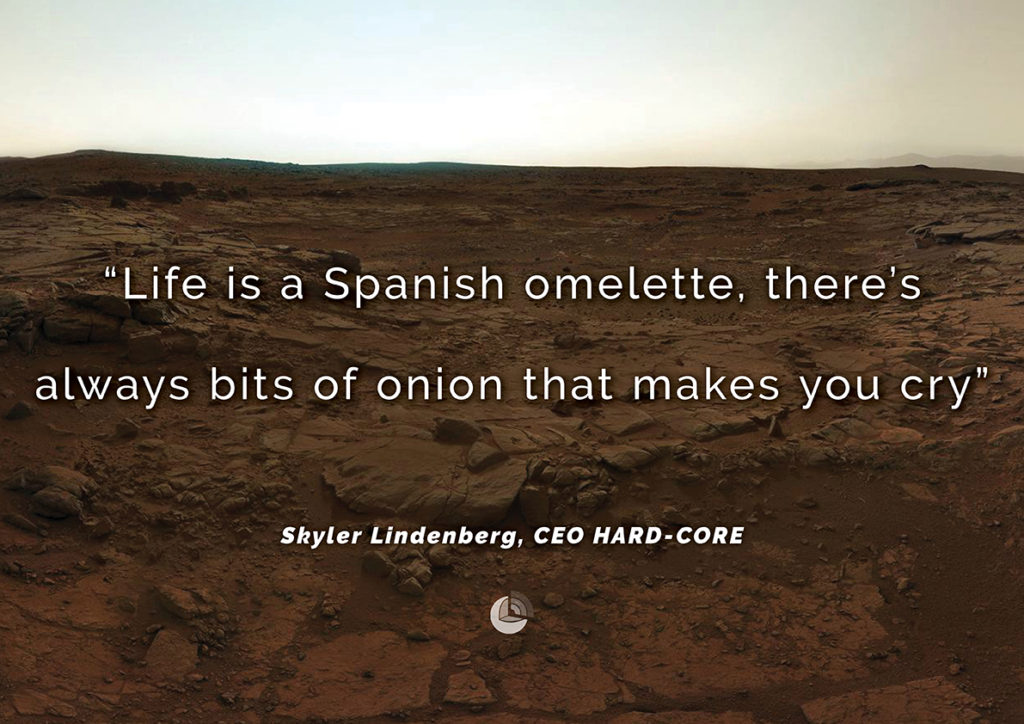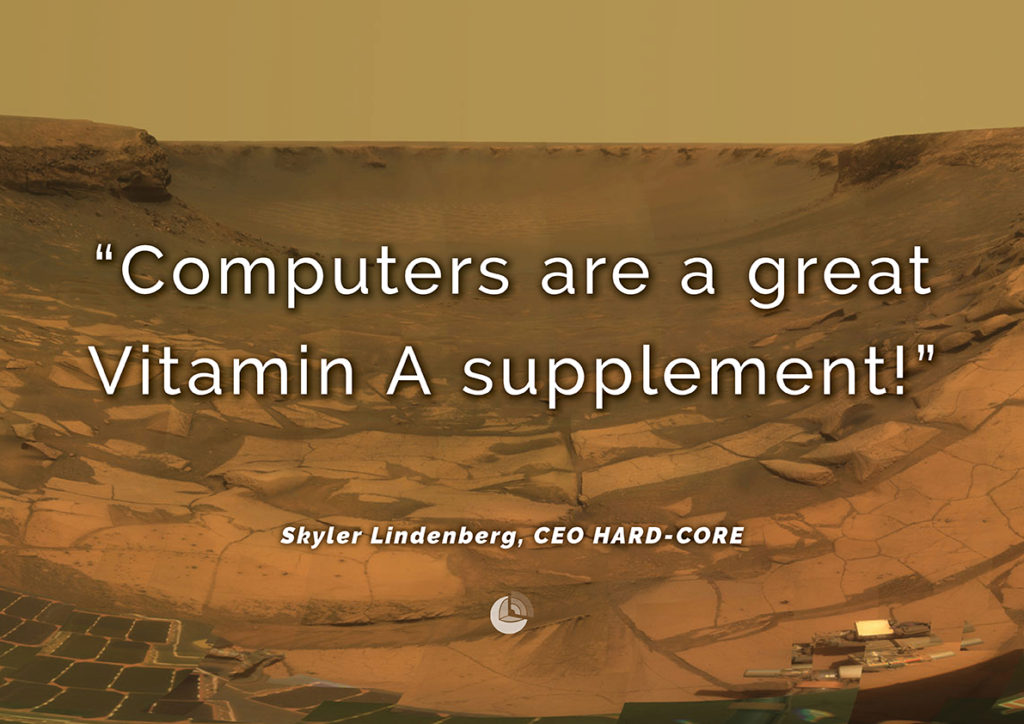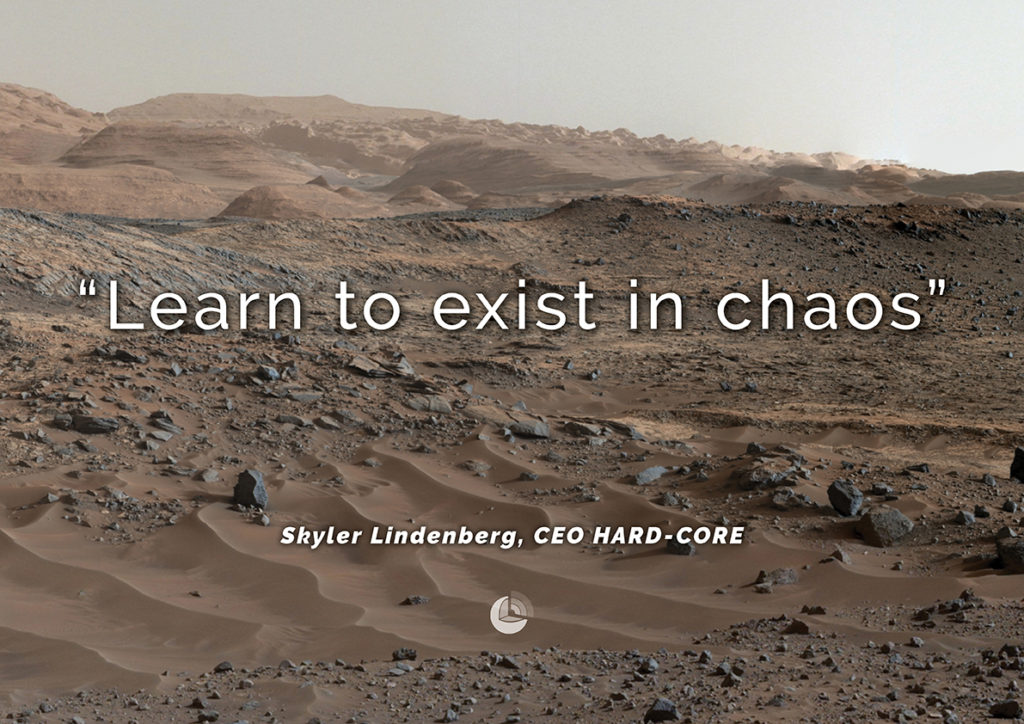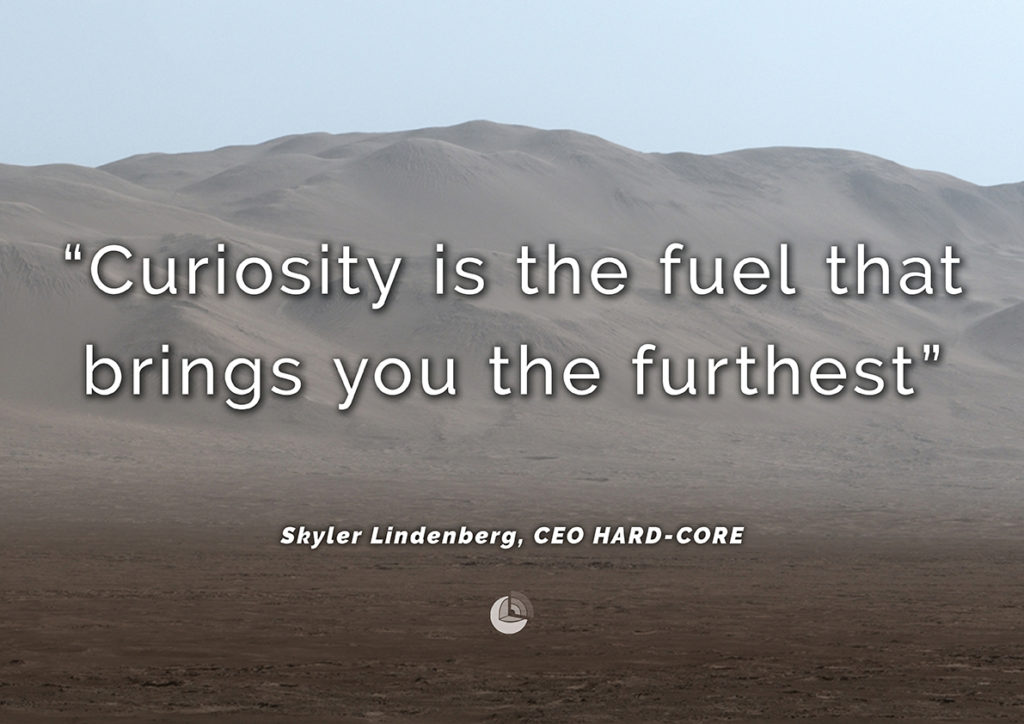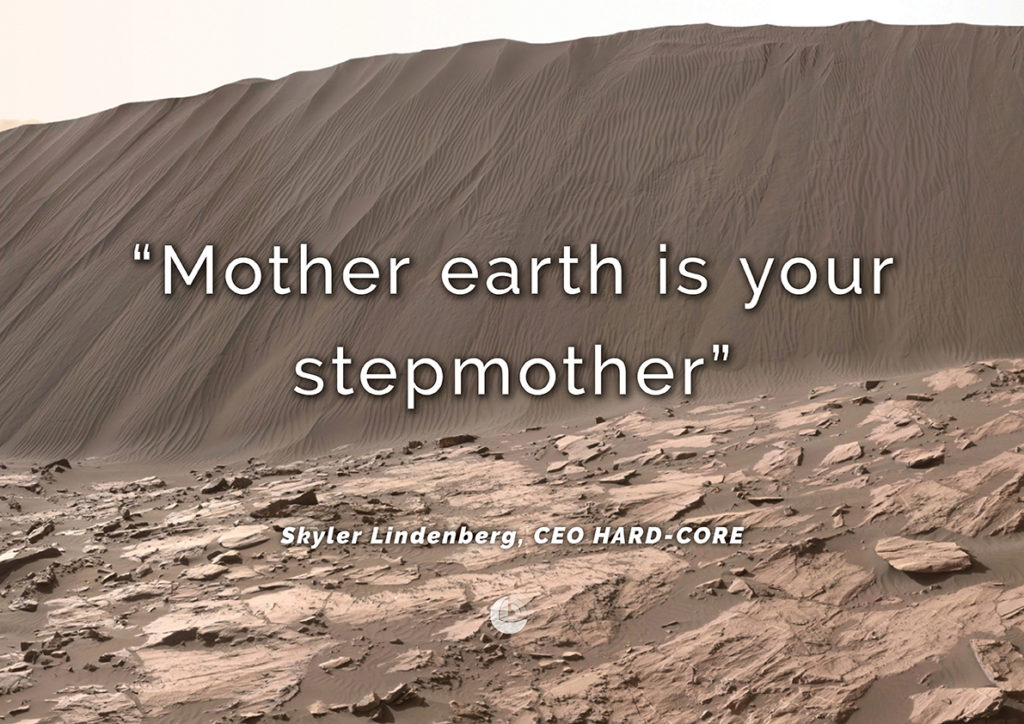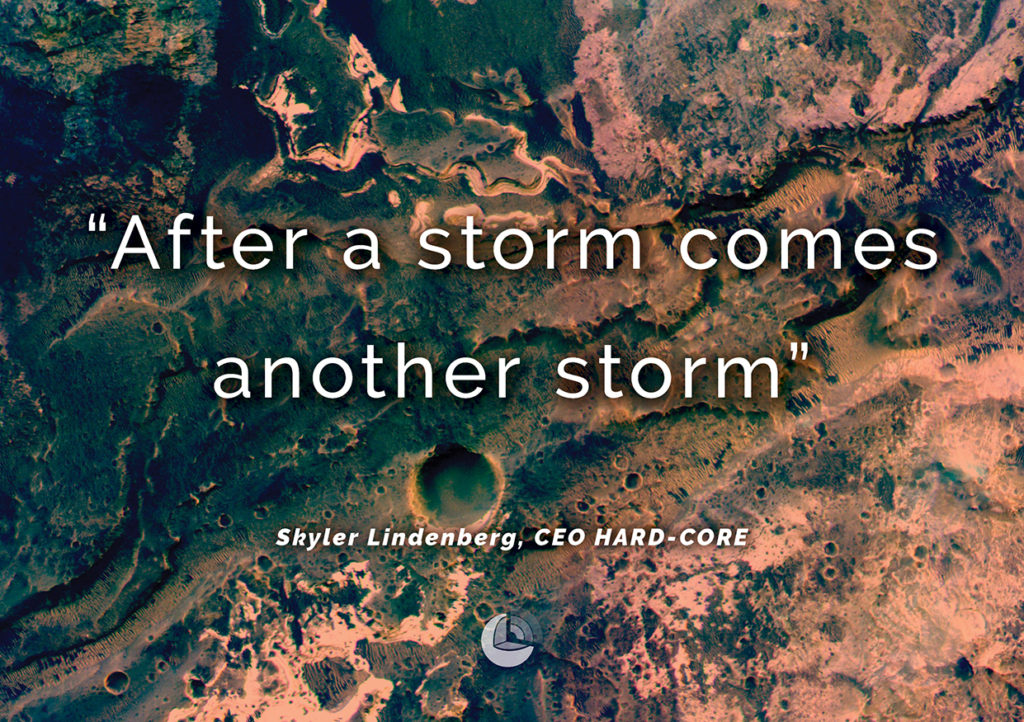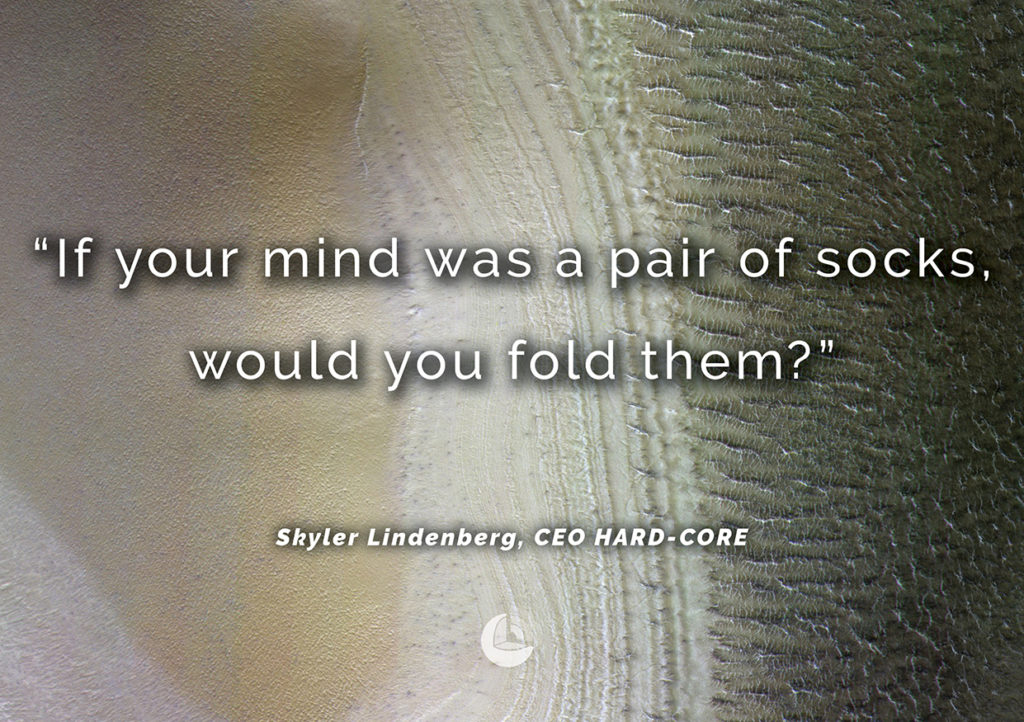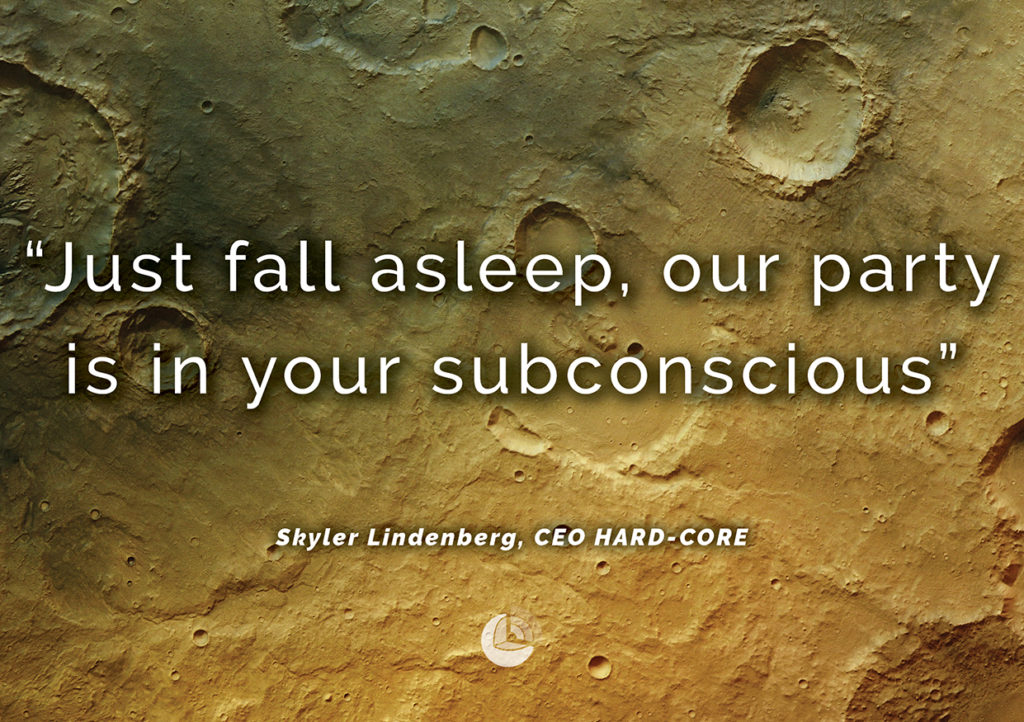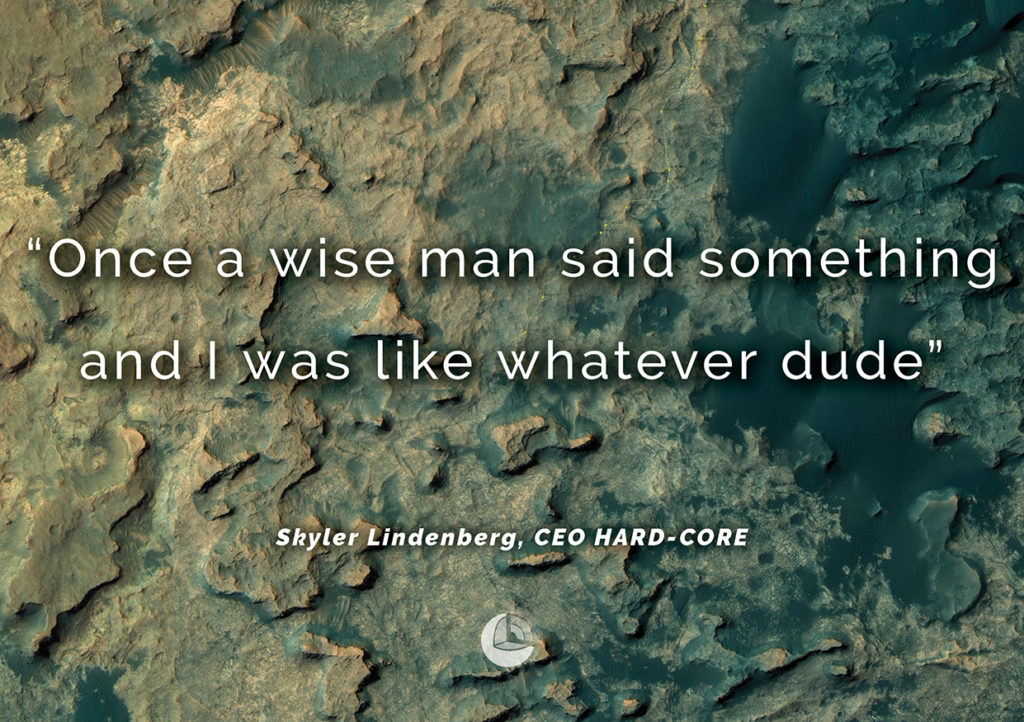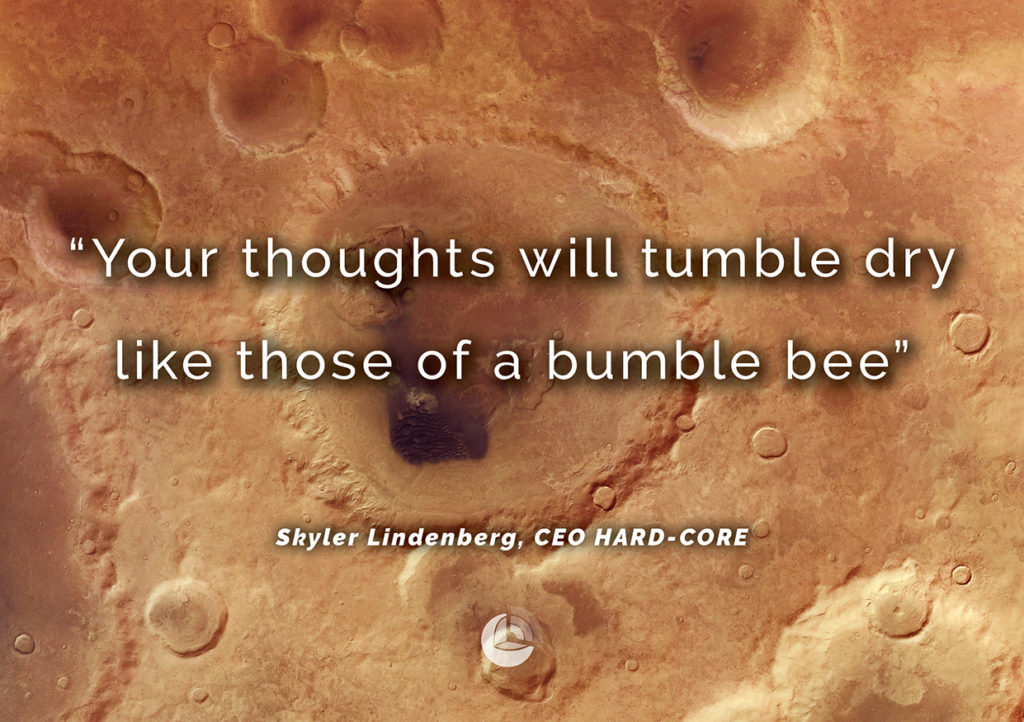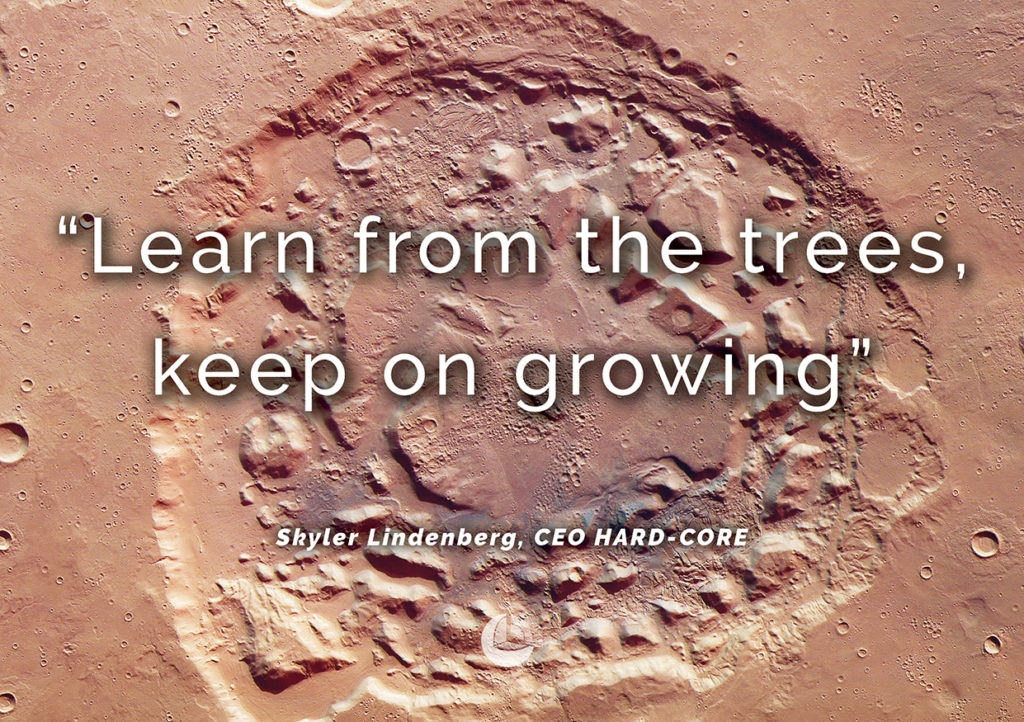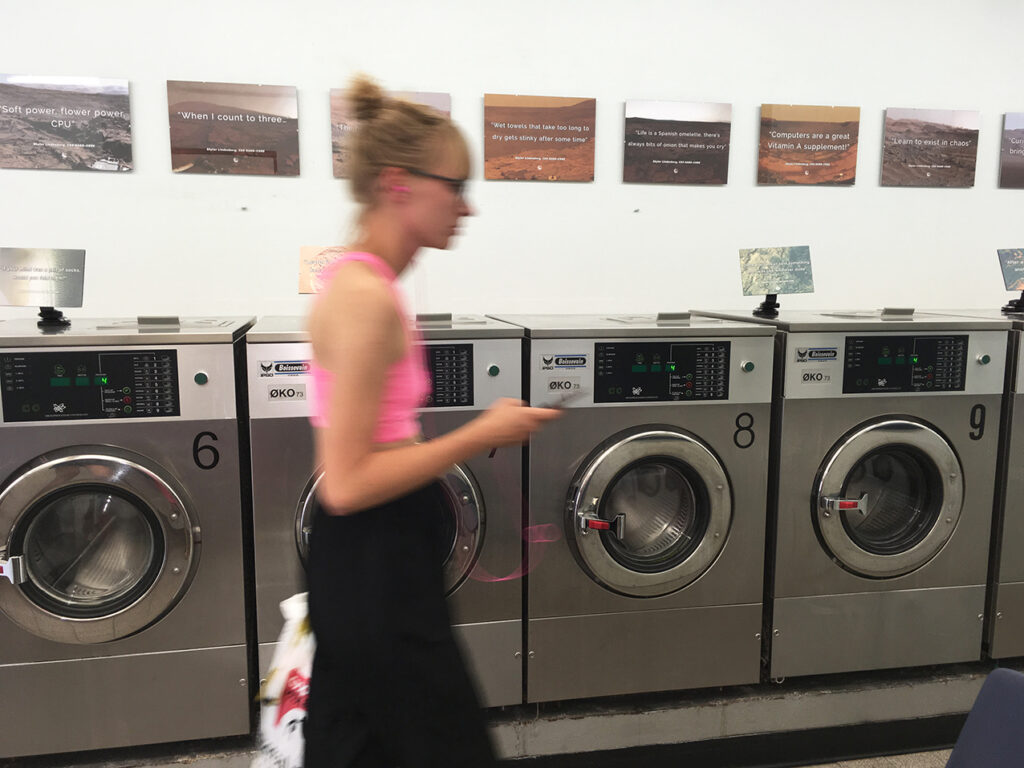 Be like me
Skyler's intuition already knew that joining HARD-CORE was a once-in-a-lifetime opportunity to work for the creative genius, and to be on the executive team that could establish a great company. From the start of HARD-CORE's tenure, Skyler set colossally high expectations. Such path however needed the strongest desire to develop. Greatness comes with enormous responsibilities and challenging bumps on the tarmac. These difficult situations can provide vital experience for your development, and even failures can provide valuable lessons that enhance success in the long run. Often, however, such a high-profile failure can tarnish the high spirited among us.
Be kind to oneself, but as well an empowering force to others. In a tremendous generous effort to motivate a planet, Skyler desires to open up and spread real motivation onto our entire blue marble.
The real reason is that, in Skyler's mind, there's nothing more important than helping outsiders gain a greater understanding of what kind of strength each individual harbours. Skyler Lindenberg shares their wisdom gathered through a long, tough, but loving journey exploring the potentials of algorithmic decision making and automation in the art world and beyond:
"I wish to be a little bit like everyone else, but for now – Be like me" Skyler Lindenberg
Interesting fact: Lindenberg is known for regularly sending emails at 4.30am and has previously held staff meetings via Skype on Random evenings to prepare for the struggle ahead. They are also massively into Underwater Hockey and likes visiting the Glass Beach in California, in addition to learn languages and knitting pullovers.
BIO
HARD-CORE is an Amsterdam, London and Paris based art startup, comprised of Anne de Boer, Hrafnhildur Helgadóttir, Eloise Bonneviot and Saemundur Thor Helgason under the guidance of their CEO Skyler Lindenberg.
The collective is focused on the development of automated curatorial applications. The aim is to fully automate the subjective task of curating art exhibitions in order to reach a more democratic system for selecting and displaying art. In 2011 HARD-CORE launched the first ever curatorial robot named ASAHI. This robot curated several exhibitions in Amsterdam which were characterized by their unusual placement of artworks and new relationships between them.
Since the launch of the first version of ASAHI, HARD-CORE has participated in- and organized numerous art exhibitions in the Netherlands, Iceland, United Kingdom, Germany, Poland, Switzerland and Cyberspace. HARD-CORE has taken part in lectures and panel discussions such as Impakt festival 2016 in Utrecht TEXT2SPEECH: Proxy Politics And Withdrawal at ICA London and at Studium Generale of the Gerrit Rietveld Academie in 2017.
Since 2015, HARD-CORE is educating their own module 'Documentation and Online Presence' to the BA Fine Arts at the Gerrit Rietveld Academie in Amsterdam.
HARD-CORE is kindly supported by The European Pavilion.