IDA SØNDER THORHAUGE & JULIE STAVAD
30.09.21 – 30.12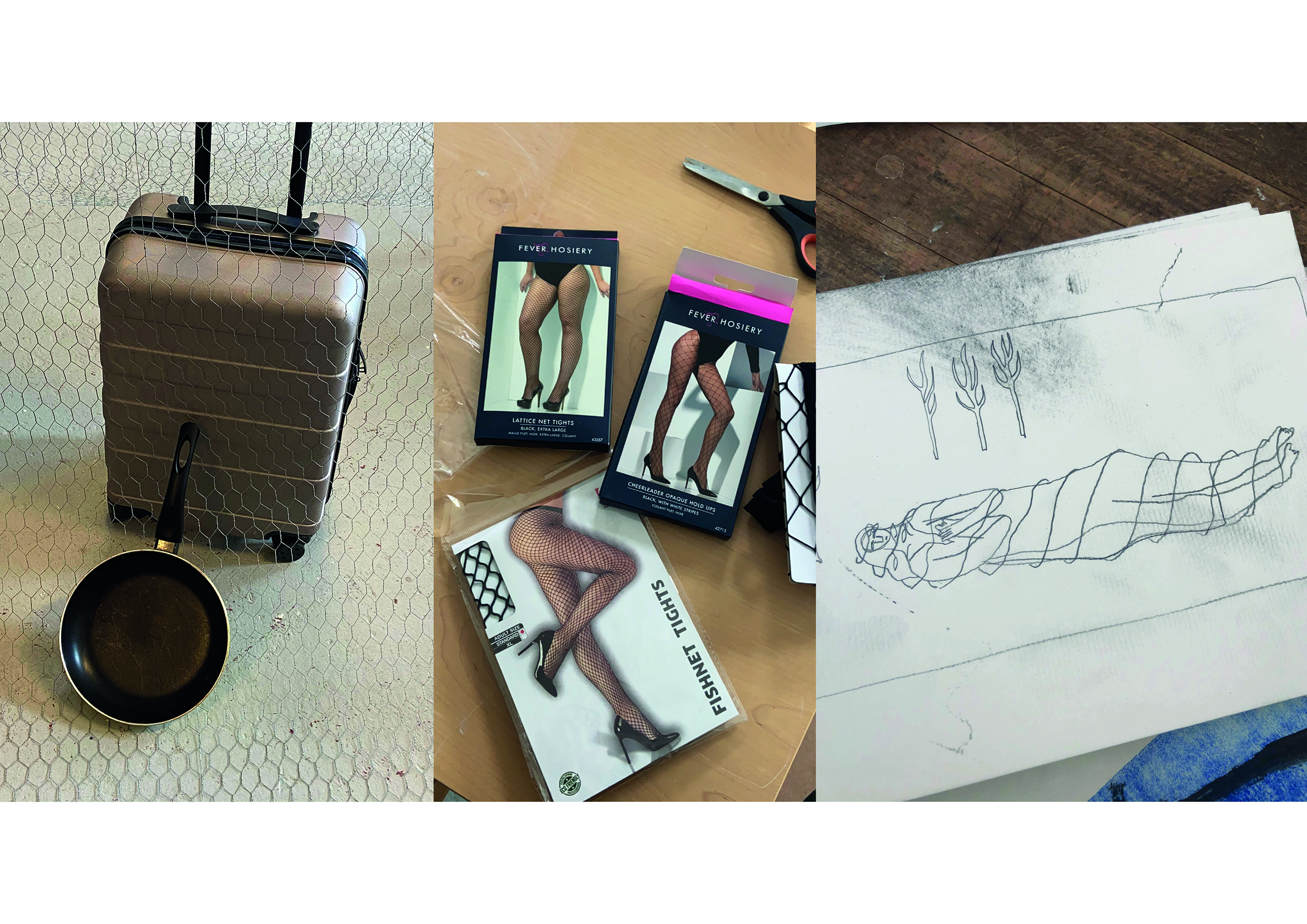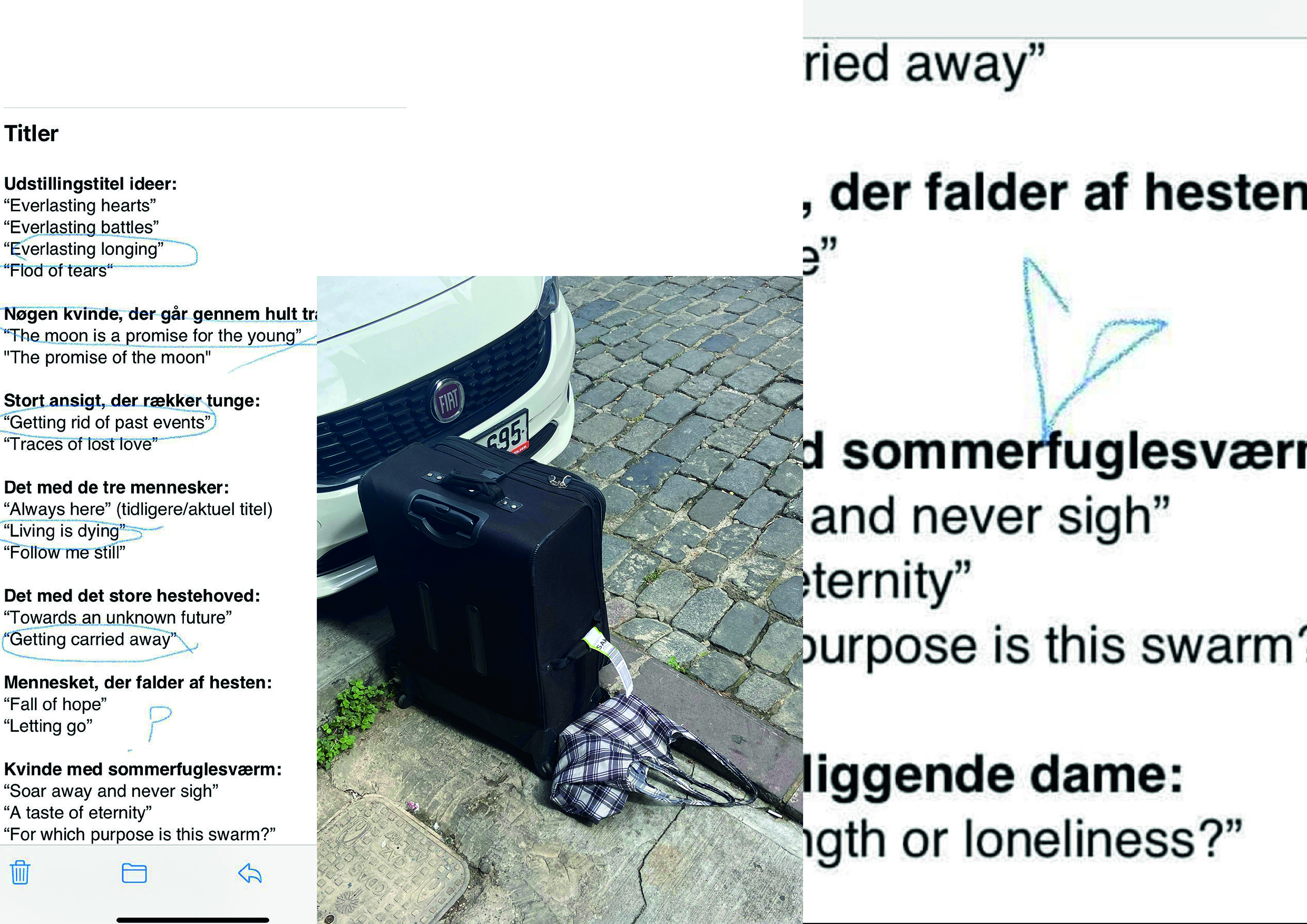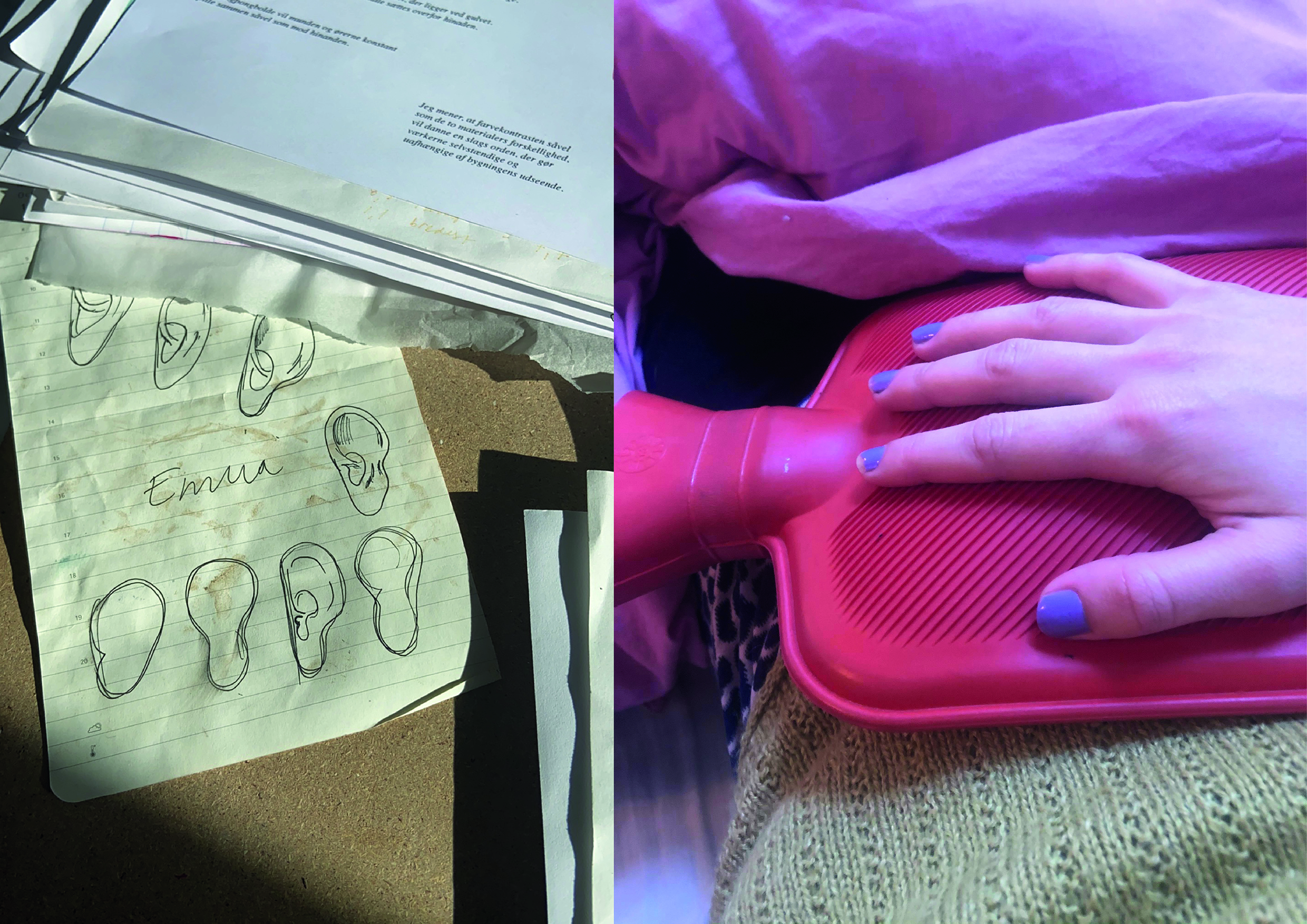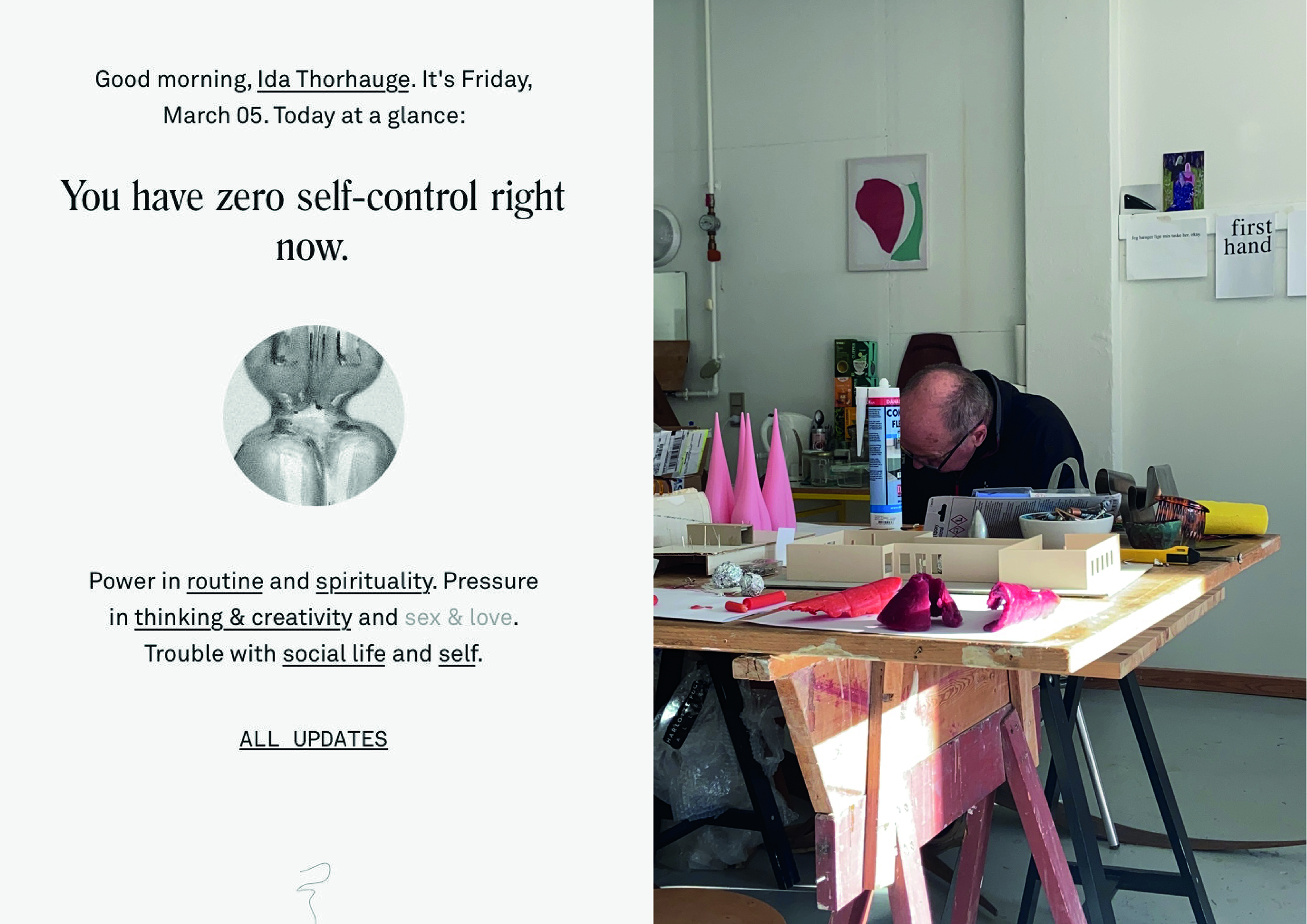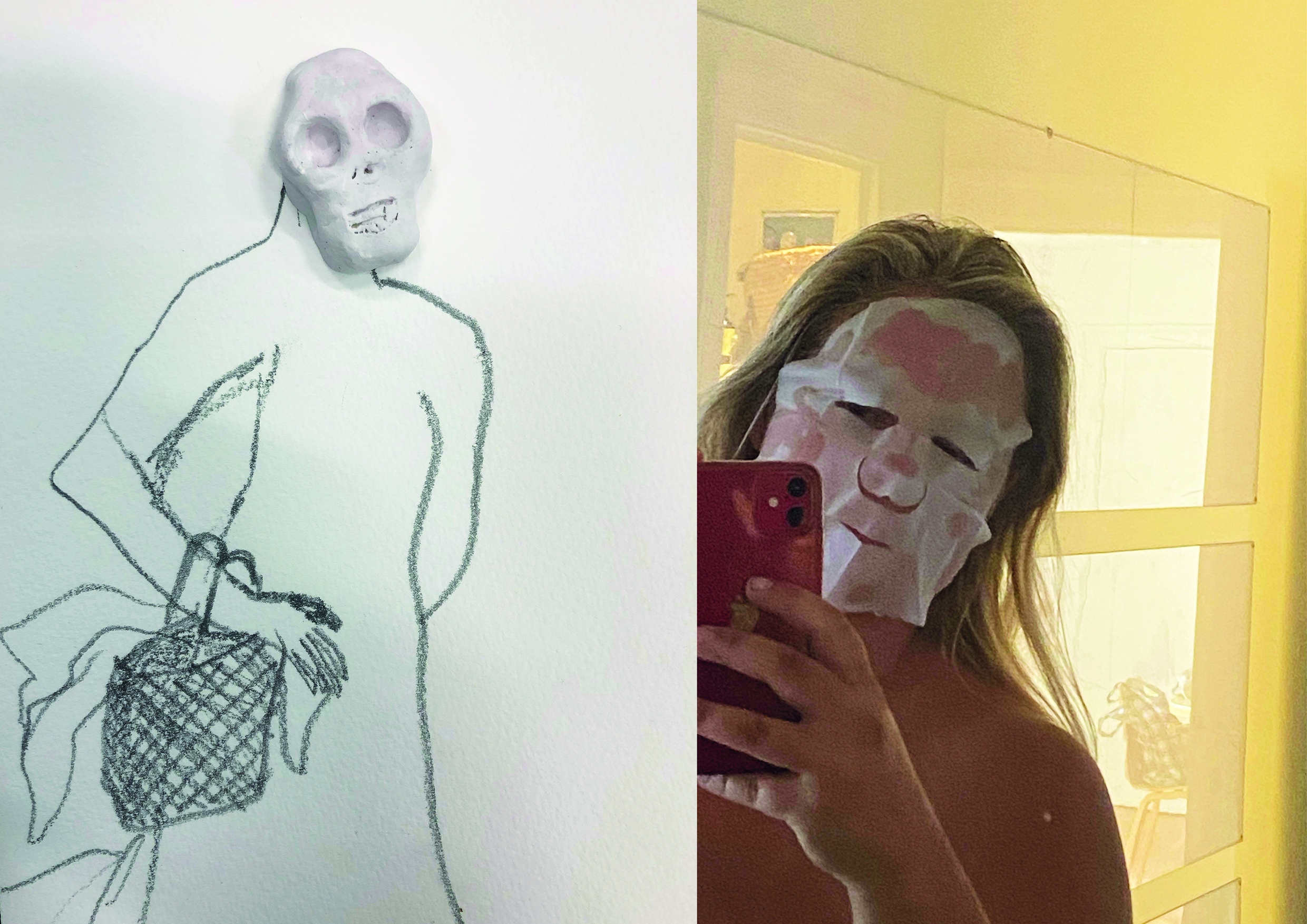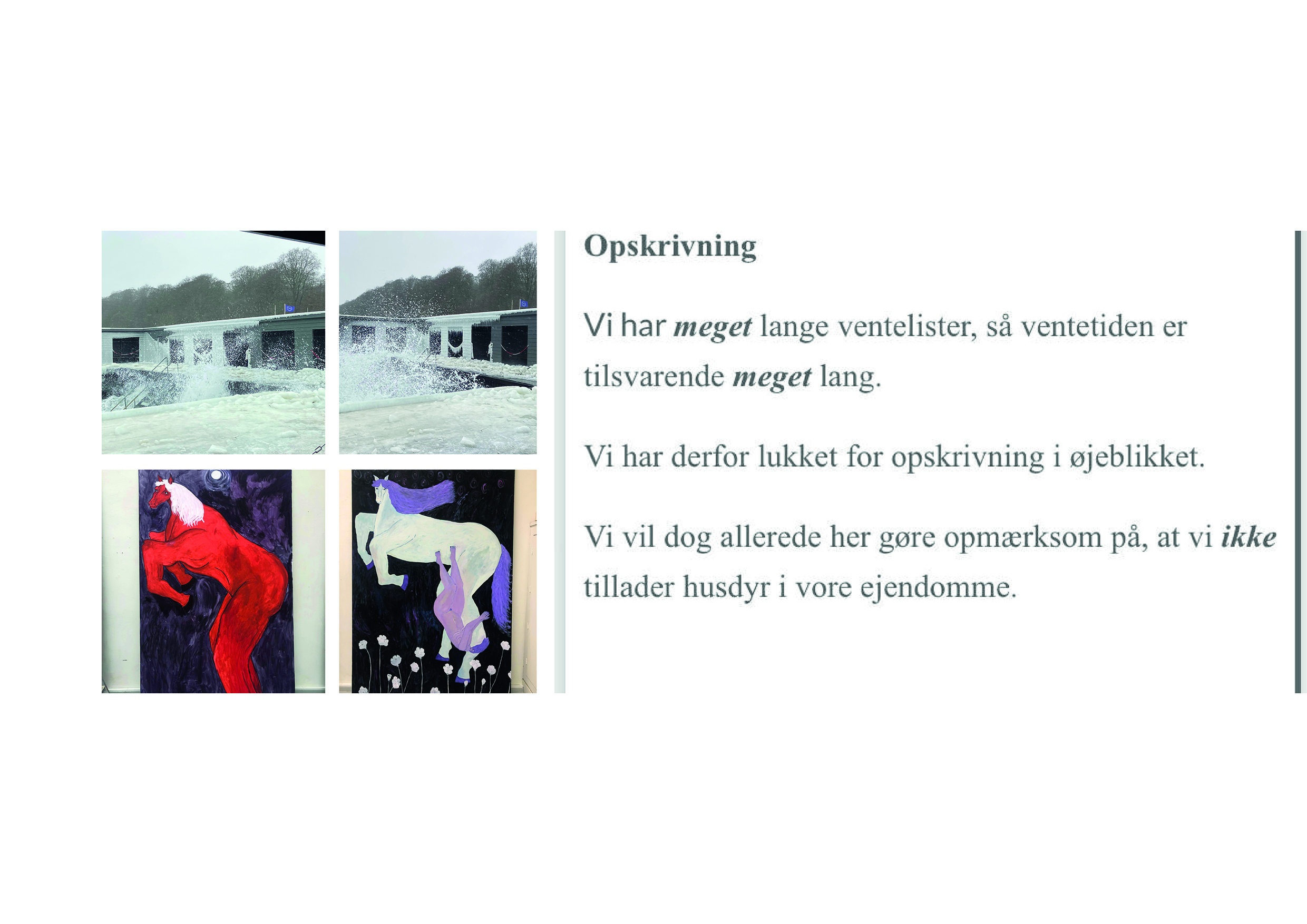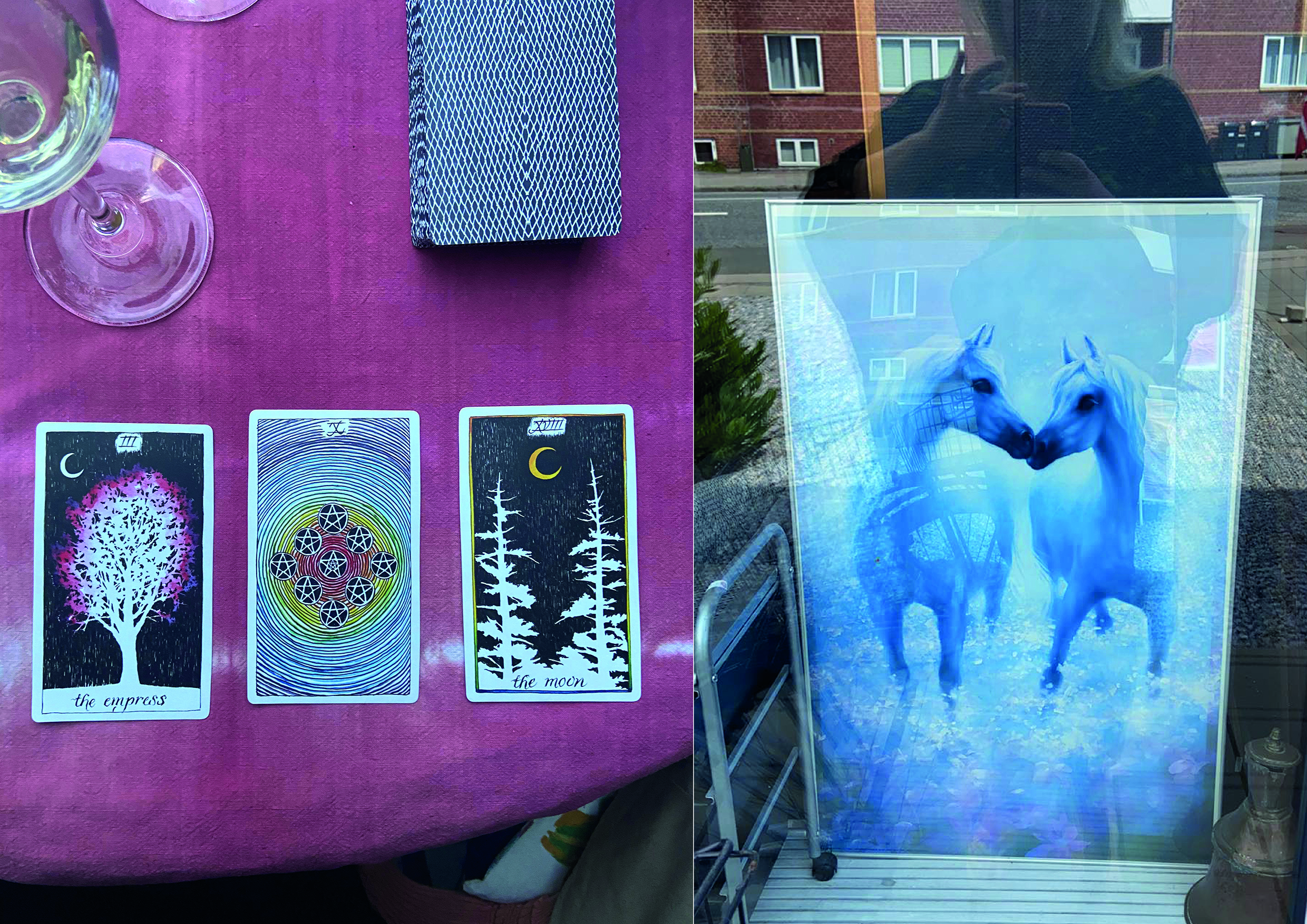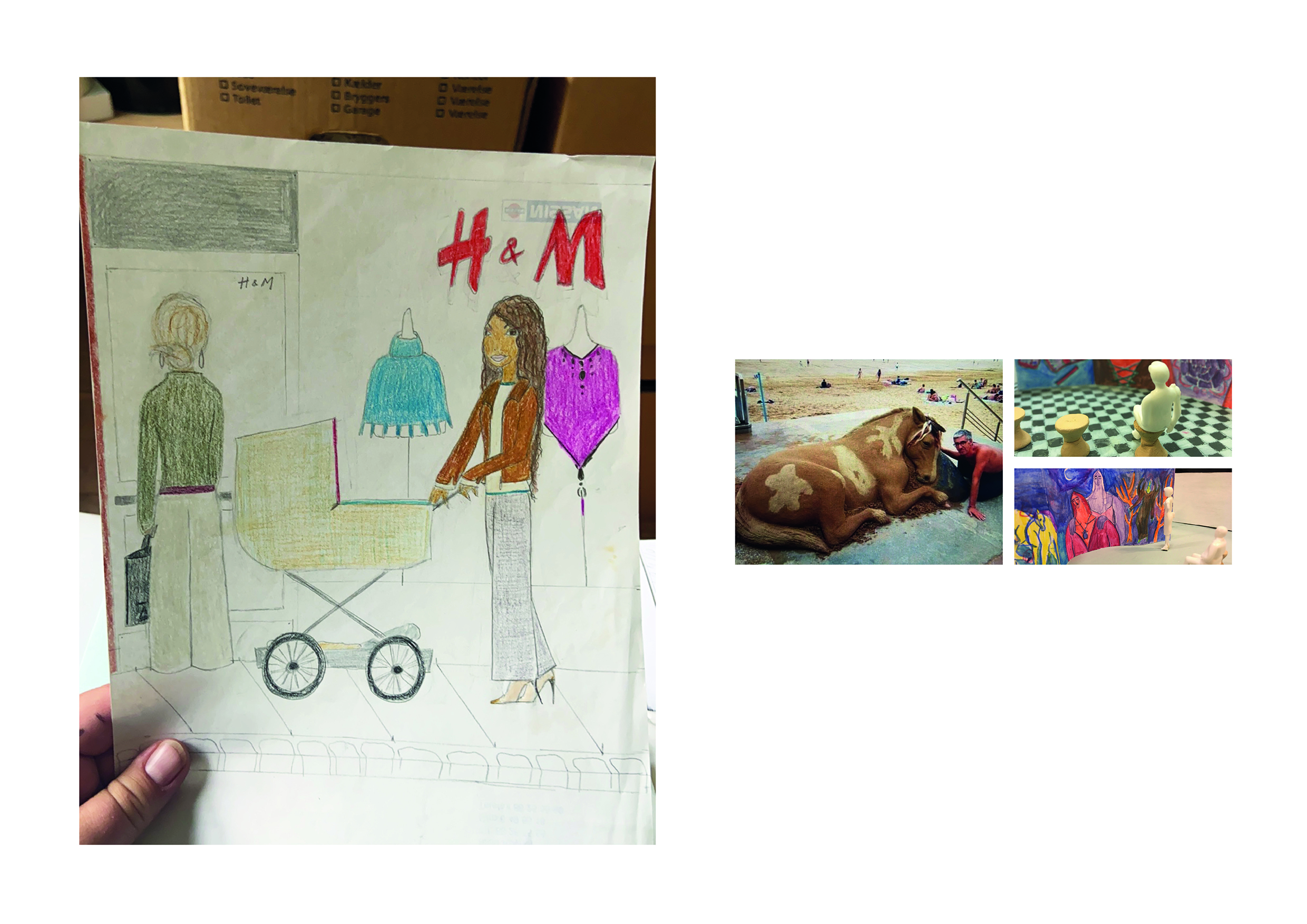 Scrolling into a gentle fall
A year-long, seemingly infinite Facebook Messenger Chat between artists Ida Sønder Thorhauge and Julie Stavad has been the material for their nine new collaborative works, exhibited at Ta·da.
This online 'basket' of exchange contains a large amount of imagery such as old memories, childhood drawings depicting dreams or conceptions of a grown-up life, feedback on application drafts, rejections or approvals, works in progress, studio views, inspiration, notes, bank loans, housing waiting lists as well as conversations of good days and bad days.
Decisions, processes and stress related issues are being shared simultaneously together with the exchange of artistic critique. A screenshot of a daily caption from the astrology app Co-Star is forwarded and the response to this is a picture of an early morning studio view with a hard-working father of the artist helping out his daughter, who has yet another demanding and expensive show coming up. This long online thread illustrates that art is constantly with us and between us. Art can arise in the private sphere and something private can arise within the art.
Scrolling into a gentle fall is an example of the love of art and self-expression, constantly entwined with issues of cultural production. The often invisible labor that lurks behind the idea of a heteronomous artwork ascribed to artistic genius, talent or creativity, is crucial to the mystification that conditions the compensation for our labor. Art is labor. But the absence of payment, a somehow denied economy, makes artistic labor pretty invisible, like doing laundry.
Julie Stavad (DK) graduated from The Jutland Art Academy, DK in 2015. Her sculptural practice brings together the domains of the sculptural object, oral and written communication as well as the body into an associative interaction. Recent exhibitions include Holstebro Kunstmuseum, DK, Kunsthal Aarhus, DK and Kunsthal NORD, DK.
Ida Sønder Thorhauge (DK) graduated from The Jutland Art Academy, DK in 2016. She primarily works from a classical painting tradition, punctuating and exemplifying mythologies of figurative painting. Thorhauge's work has been exhibited in artist-run spaces and art institutions among others OK Corral, DK, Kunsthal Aarhus, DK and Overgaden, DK.