ALBERTE SKRONSKI
08.07.22 – 31.08.22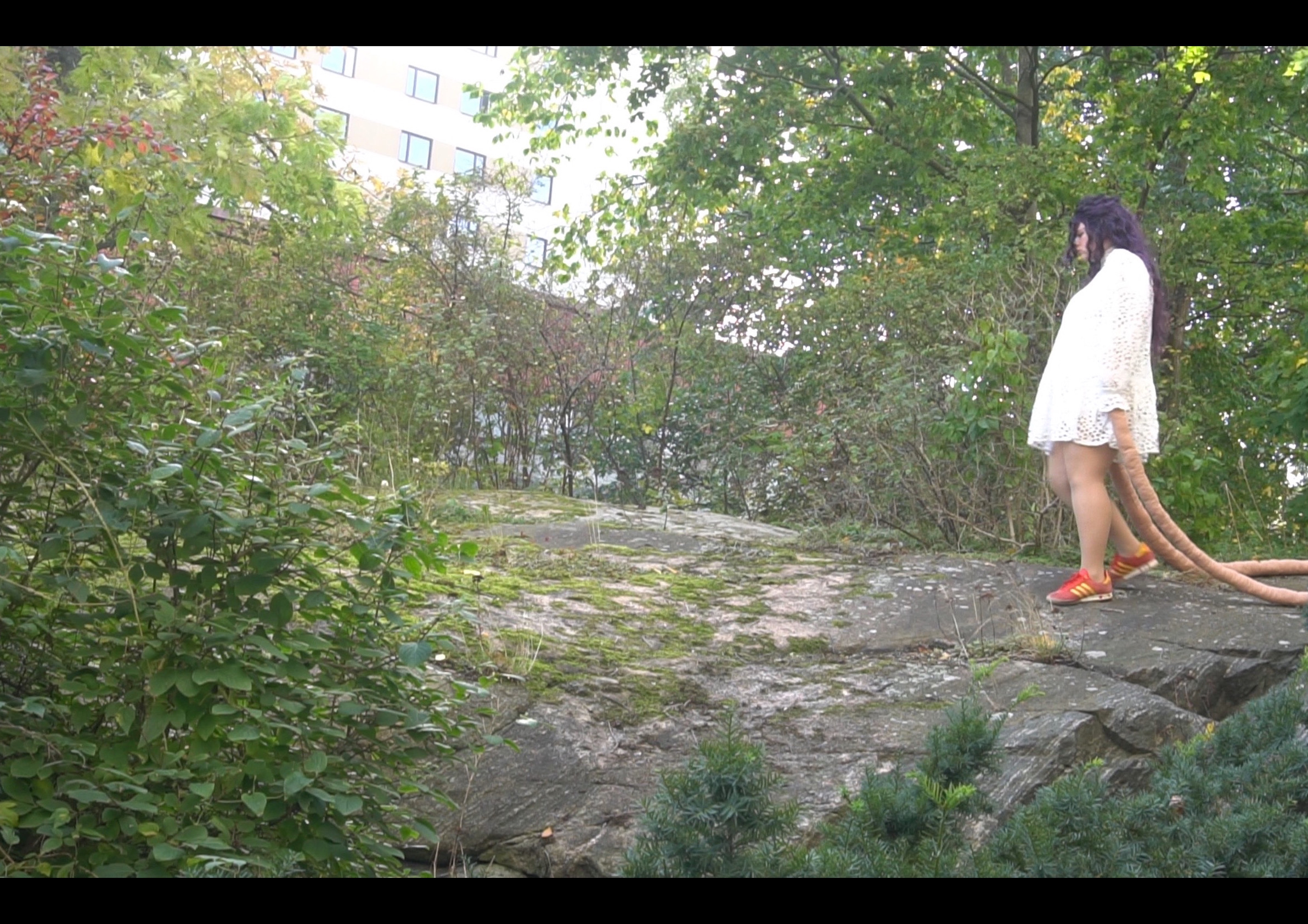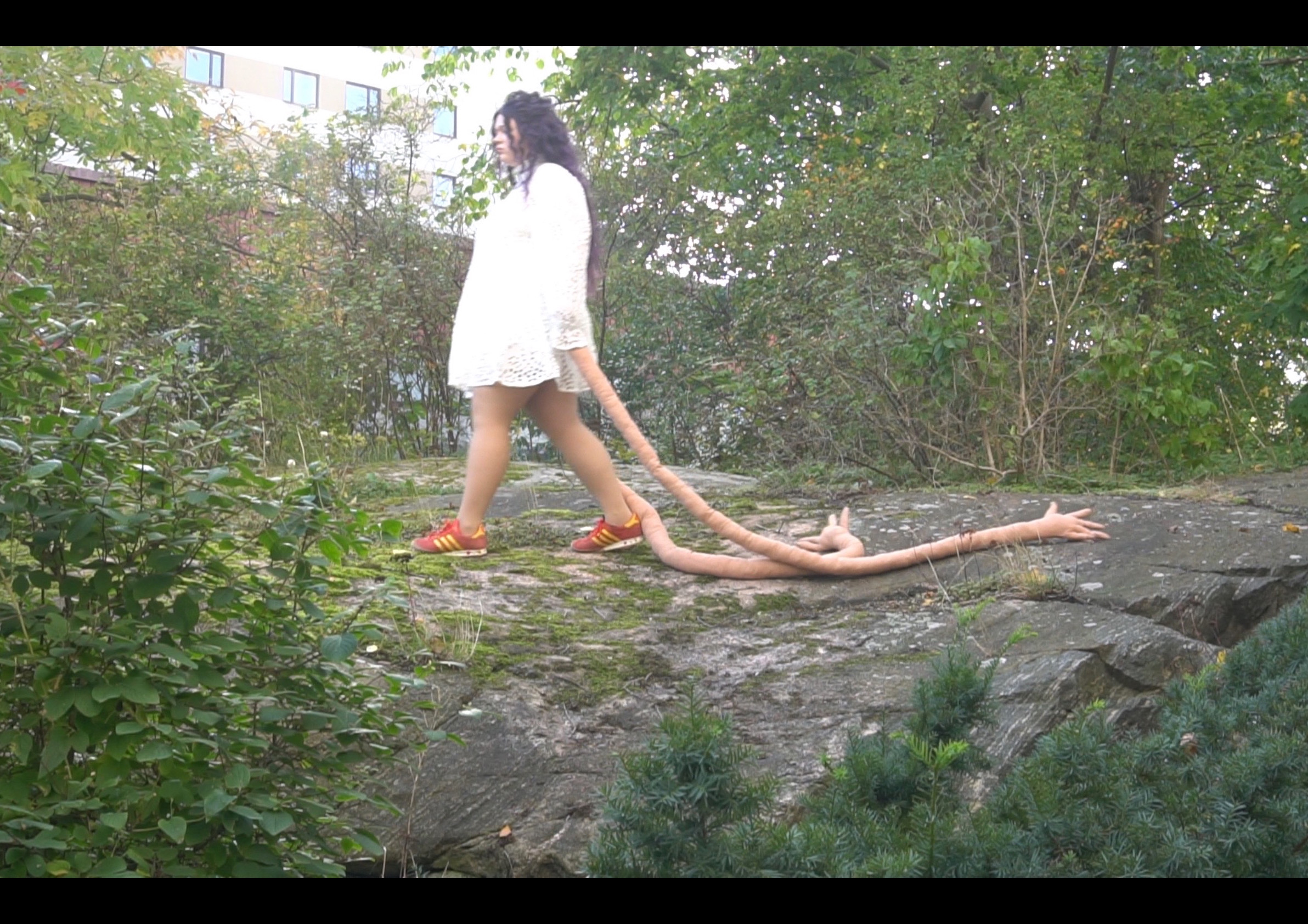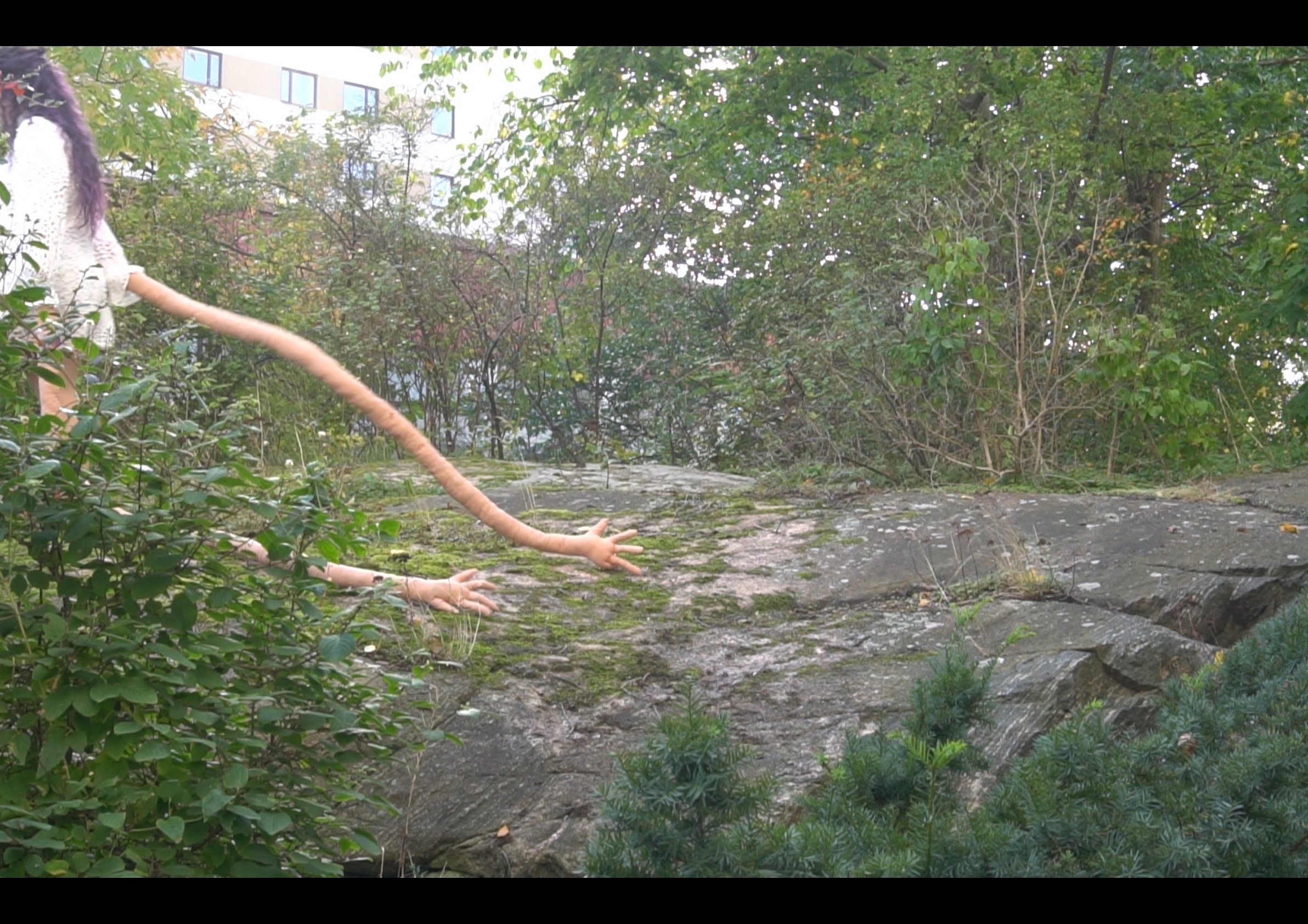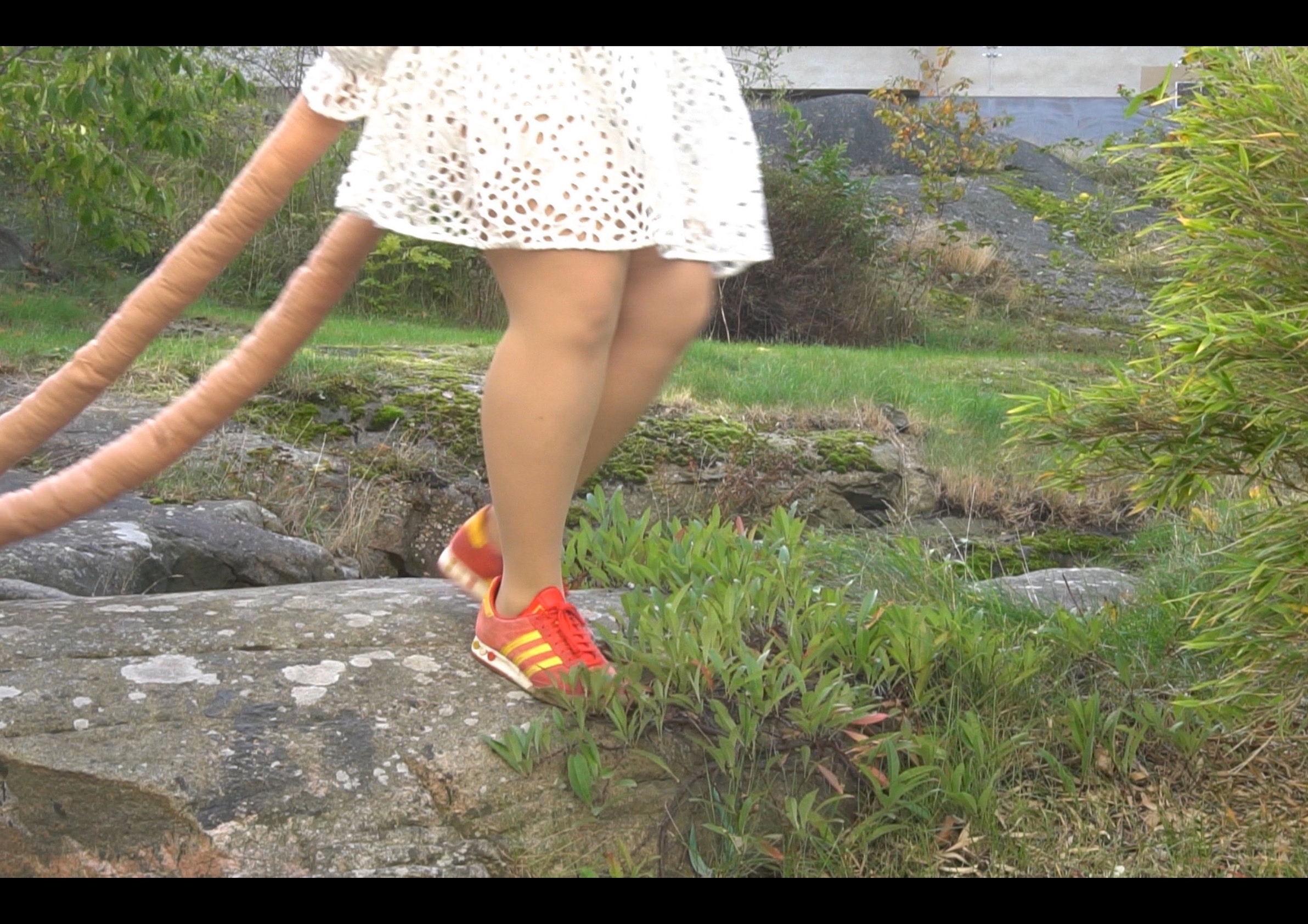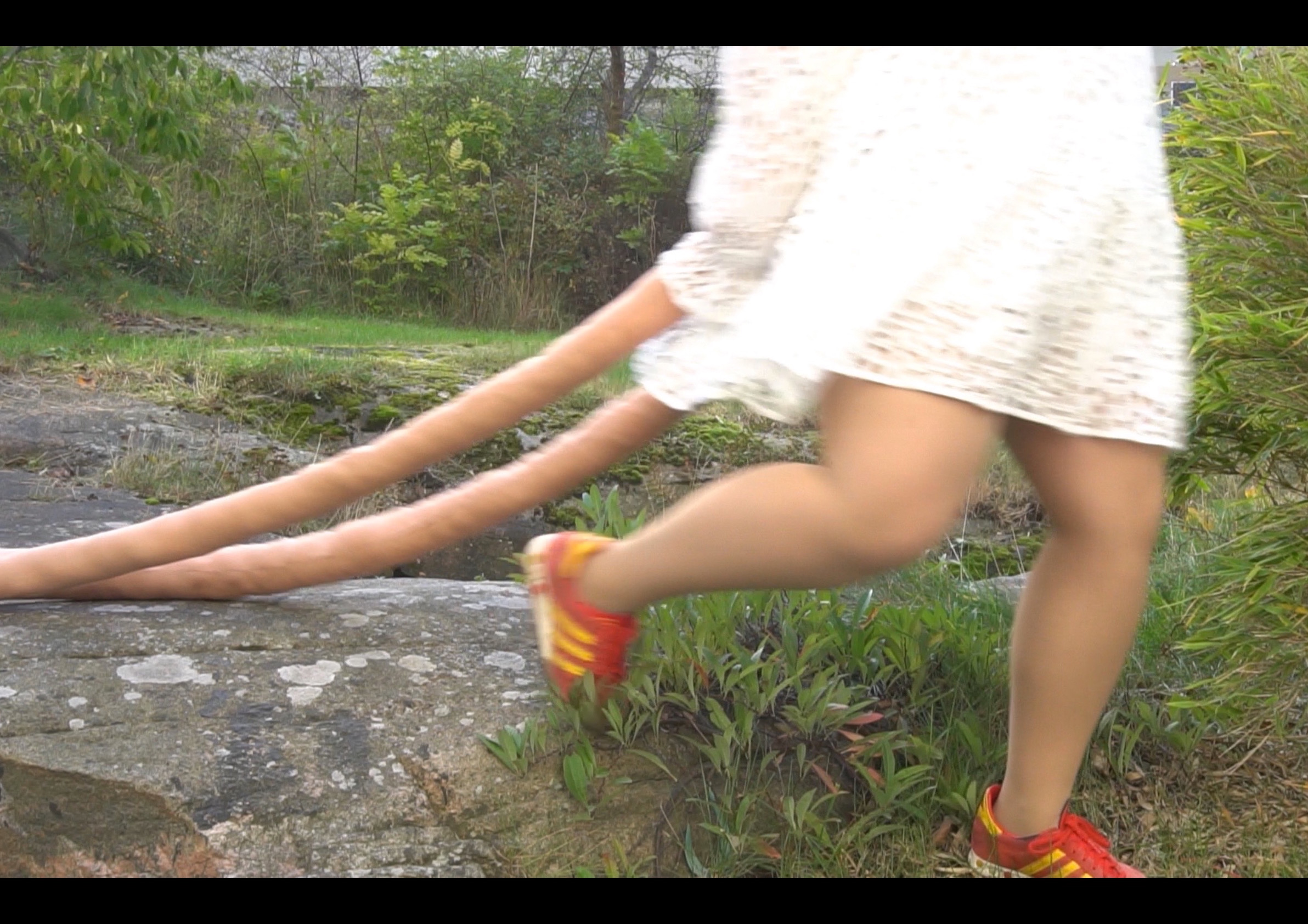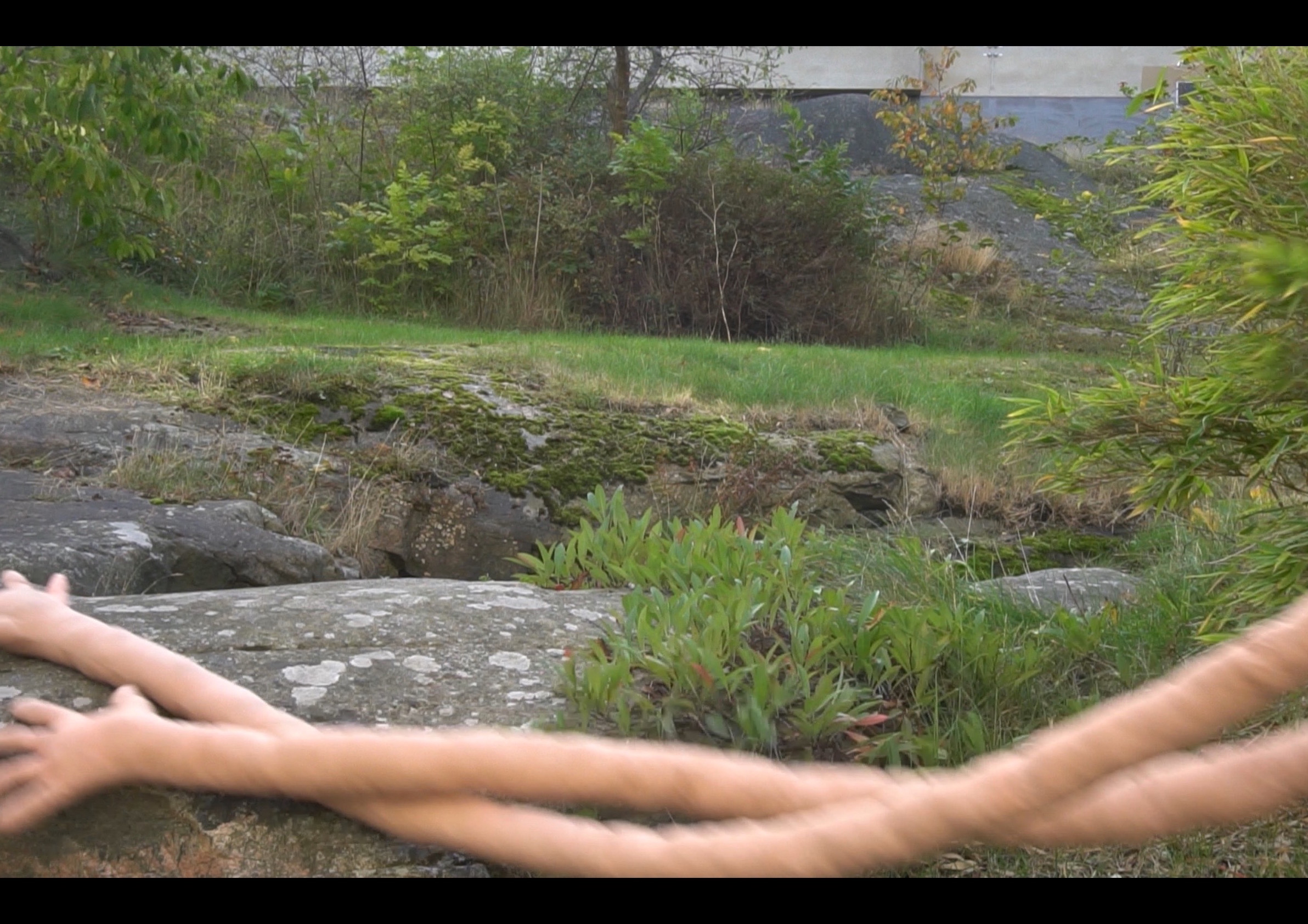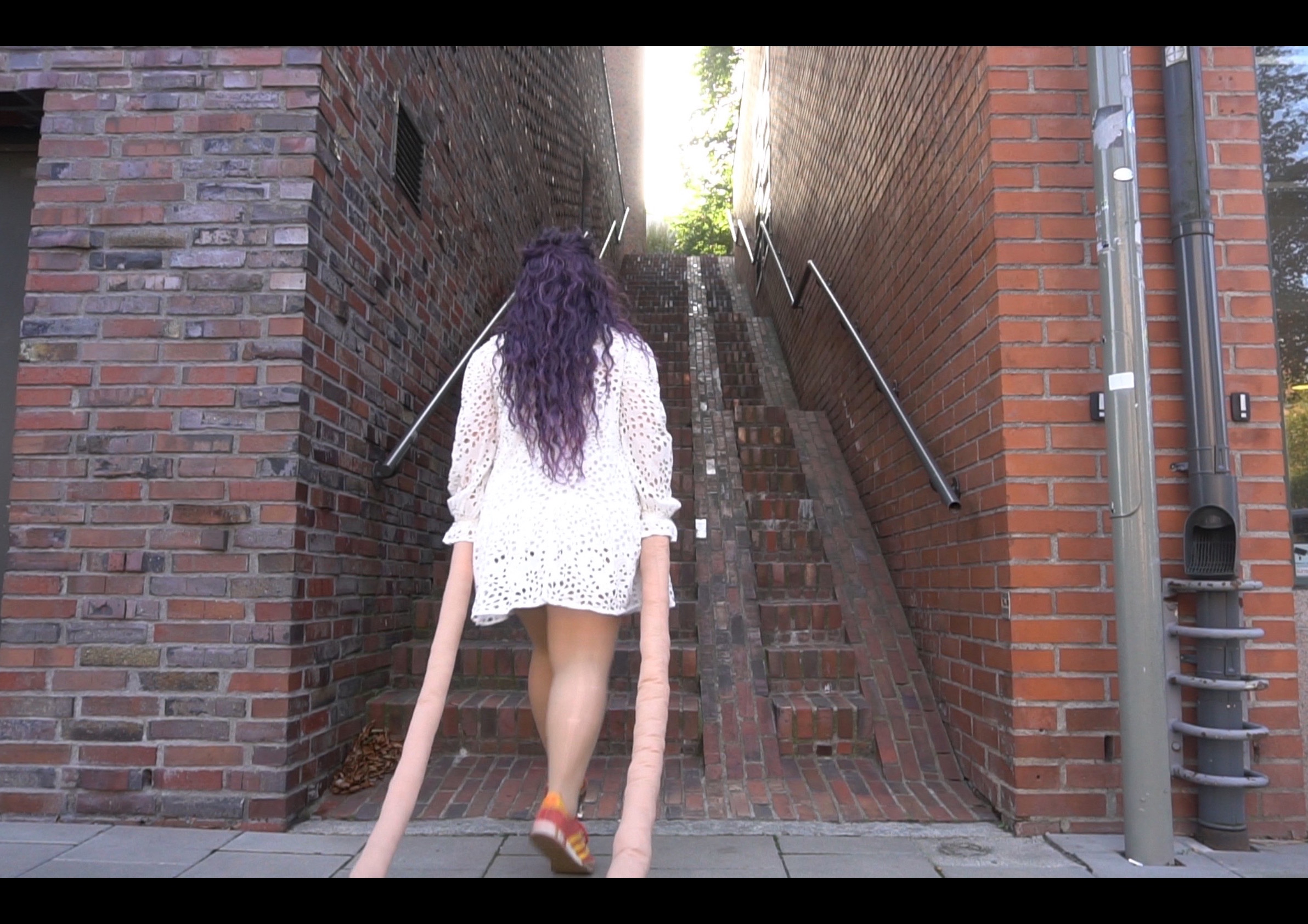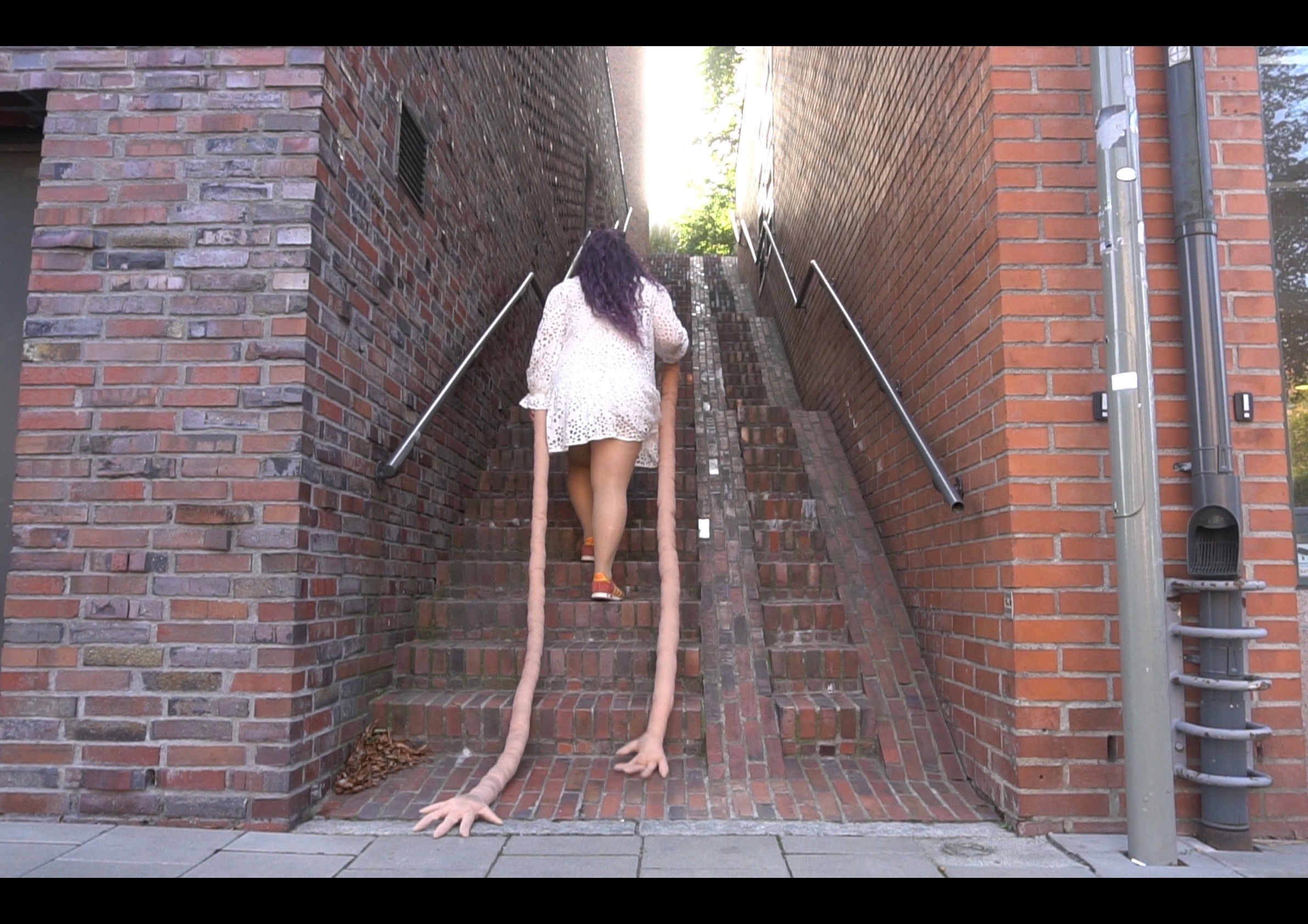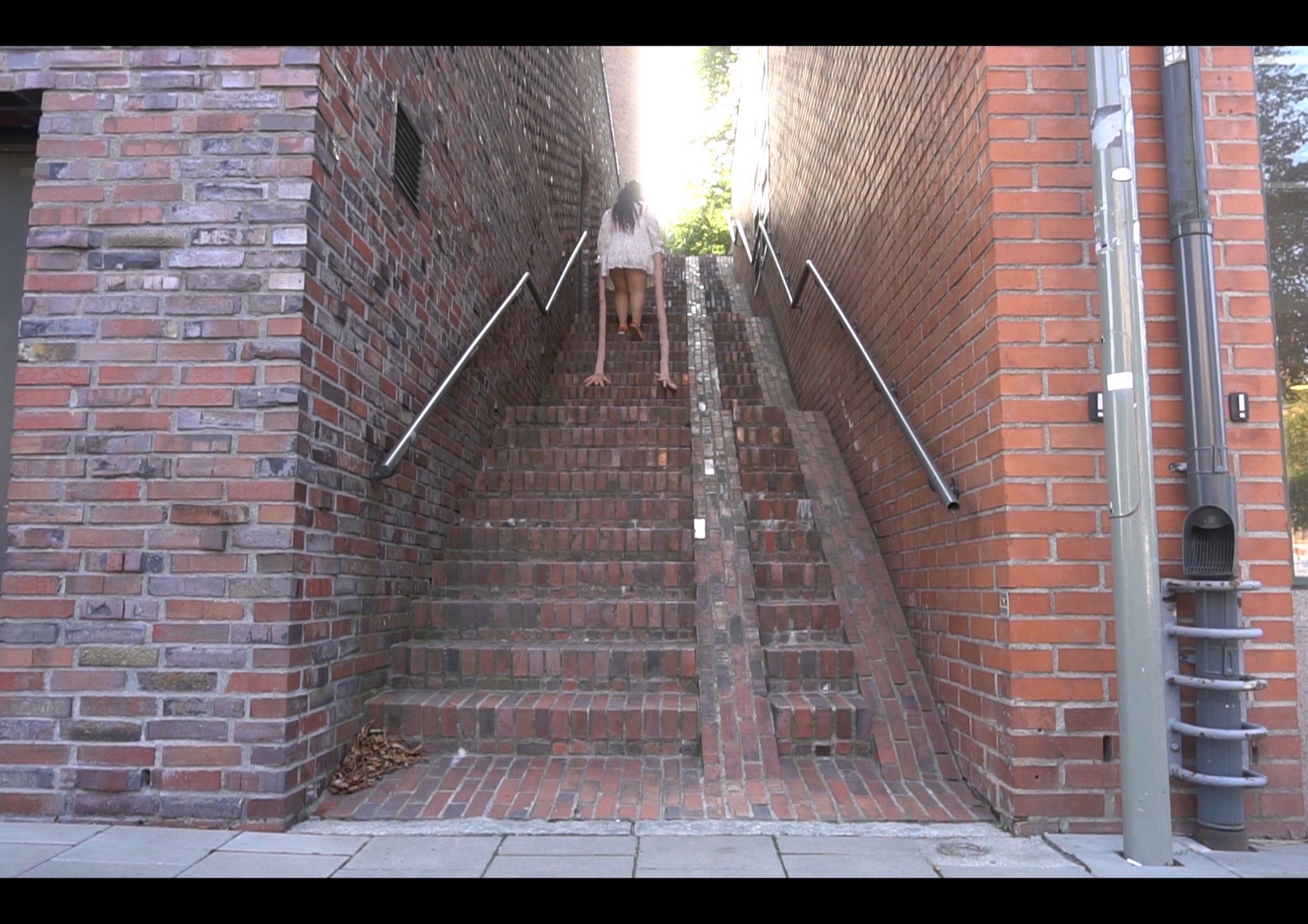 Dragging
Alberte Skronski works with a concept she describes as "Radical Happiness", creating "children's tv for adults". In her work she uses humour and laughter as activistic tools to combat detrimental stress hormones like adrenaline and cortisol. The Project she is showing at Ta·da "Dragging" is a fotoseries in which the protagonist walks around a city, dragging her absurdly long arms after herself.
Alberte Skronski works primarily with papier mache, cardboard and styrofoam. Her practice is based around foto, video, installation and sculpture.
Alberte Skronski (b.1995) is a Danish artist. She holds a BFA from the Royal Institute of Art in Stockholm, SE. Her work has been exhibited in places such as Nicolai Kunsthal, Copenhagen, DK, Den Frie Udstillingsbygning, Copenhagen, DK, Galleri Christoffer Egelund, Copenhagen, DK and Galleri Martin Asbæk, Copenhagen, DK. Some of her works are on permanent display in New York City, US as part of her Artist in Residency program with Mark Cross.